"Missing in Action: People, Quilts and Jewelry!"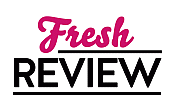 Reviewed by Viki Ferrell
Posted January 15, 2015

Thea James is the co-chair of the first annual quilt show in Larkindale. It seems the other co-chair is missing in action. She's done very little to help Thea, and that is stressing Thea out. At a kick-off party for the show at Mary Alice Wentworth's home, Thea hears a scream and finds Mary Alice on the floor of her bedroom with a nasty bump on her head. Upon inspection of the bedroom by Mary Alice's daughter, a diamond brooch is missing from the jewelry box. That's not all that is missing. The head judge for the quilt show is missing too. He never shows up for the party.
The next day at a revealing of a much celebrated historical quilt belonging to Mary Alice's family, as the curtains are pulled back, the glass encased quilt is not there. Someone shattered the case and stole it right out of the museum. Again, Dr. Cottle, the esteemed head judge, is a no-show. Thea decides to do some amateur sleuthing to get answers to all these mysteries. Can she find these missing people, and the missing items, before something tragic happens to her?
A STITCH IN CRIME is another delightful story from Abingdon Press's Quilts of Love series. This inspirational mystery will keep you turning pages to see where the plot will head next. Thea is a strong character, surrounded by many other diverse characters who add an element of intrigue as well as quirkiness to the story. Thea is constantly asking herself how her mentor Mary Alice would act or react to each situation that she faces. Mary Alice is a Godly lady who looks for the good in everyone and everything. Thea is at war with herself to be more like Mary Alice. Cathy Elliott has written a charming story about friendship and forgiveness. I've read several of the many books in this wonderful series, and they are all great reads. Each is an individual story, and none hinge on reading the others. Jump right in and check them out!
SUMMARY
Thea James has accepted an assignment as co-chairperson for Larkindale's first quilt show extravaganza. Juggling the new assignment with running her antique business, she's already feeling frayed when things start to unravel.
Mary-Alice Wentworth, a much-loved town matriarch, respected quilt judge, and Thea's dear friend, is covertly conked on the head during the kick-off Quilt Show Soiree, throwing suspicion on her guests. It also appears that a valuable diamond brooch has been stolen during the attack. The family is furious. But is it because of their mugged mother or the missing diamonds?
When a renowned textile expert goes MIA and the famous Wentworth heritage quilt disappears, Larkindale's reputation as a tourist haven is at risk. Thea attempts to piece the mystery together and save the town's investment in the quilt show before Mary-Alice is attacked again . . .with far worse results.
---
What do you think about this review?
Comments
No comments posted.

Registered users may leave comments.
Log in or register now!