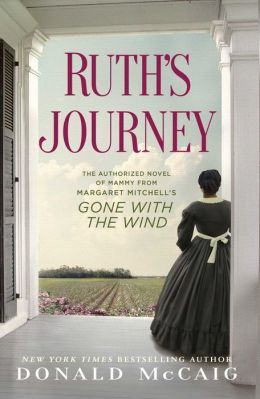 Ruth's Journey, October 2014
The Authorized Novel of Mammy from Margaret Mitchell's Gone
by Donald McCaig

Atria
Featuring: Solange Fournier; Henri Fournier; Ruth
384 pages
ISBN: 1451643551
EAN: 9781451643558
Kindle: B00IWTWTPA
Hardcover / e-Book
Add to Wish List

Purchase
"A completely different look at the life of Mammy (Ruth)..."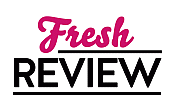 Reviewed by Dot Dittman
Posted January 11, 2015

Literature and Fiction | Fiction
I really wanted to love this book. Maybe I built up my expectations of it a little too much as I waited for the publication of RUTH'S JOURNEY by Donald McCaig. And I am a sucker for spin-off books, but I like them to be firmly rooted in the original source material. It could be that I'm just too devoted to the original Gone with the Wind-- even with its flaws and politically incorrect stance, because I am a little disappointed in RUTH'S JOURNEY, at least as far as it being a prequel to Gone with the Wind.
I do admire the author for taking on this project. It had to be difficult. His research is amazing and thorough. We learn why Mammy (Ruth) is a kind of yes woman and why she smiles most of the time, even though her life has been heartbreaking--as the lives of all slaves were. We see behind the mask she so carefully wears. Ruth is an amazingly strong woman who bears misfortune after misfortune.
My mind understands what Mr. McCaig is trying to do by making Ruth less of a stereotype and by bringing her in from the margins of the source book. We see her fall in love, get married, and have a child. We get to know a more complete person in her own right. But my heart misses the sass of Mammy. The audacity and brashness of the original character has been replaced by a gentle, insightful Ruth. This isn't bad; it just is a completely different take. And yes, I get it. It's a different story.
That being said, RUTH'S JOURNEY is a beautiful piece of historical fiction. I can imagine it as a separate narrative that has nothing to do with the GWTW story. I almost wish Mr. McCaig had taken that route.
The part that I do love is the fleshing out of Solange Robillard's story. We can see where Scarlett gets her individuality and spunk. We get a peek at Ellen's life before Gerald and even see the beginnings of their marriage.
RUTH'S JOURNEY is good. I'm glad I read it. I just think Gone with the Wind is a difficult act to follow. At least for me. I hope the author continues to write his strong historical fiction stories. I would love to read them.
SUMMARY
Authorized by the Margaret Mitchell Estate, here is the first-ever prequel to one of the most beloved and bestselling novels of all time, Gone with the Wind. The critically acclaimed author of Rhett Butler's People magnificently recounts the life of Mammy, one of literature's greatest supporting characters, from her days as a slave girl to the outbreak of the Civil War.
"Her story began with a miracle." On the Caribbean island of Saint Domingue, an island consumed by the flames of revolution, a senseless attack leaves only one survivor—an infant girl. She falls into the hands of two French émigrés, Henri and Solange Fournier, who take the beautiful child they call Ruth to the bustling American city of Savannah.
What follows is the sweeping tale of Ruth's life as shaped by her strong-willed mistress and other larger-than-life personalities she encounters in the South: Jehu Glen, a free black man with whom Ruth falls madly in love; the shabbily genteel family that first hires Ruth as Mammy; Solange's daughter Ellen and the rough Irishman, Gerald O'Hara, whom Ellen chooses to marry; the Butler family of Charleston and their shocking connection to Mammy Ruth; and finally Scarlett O'Hara—the irrepressible Southern belle Mammy raises from birth. As we witness the difficult coming of age felt by three generations of women, gifted storyteller Donald McCaig reveals a portrait of Mammy that is both nuanced and poignant, at once a proud woman and a captive, and a strict disciplinarian who has never experienced freedom herself. But despite the cruelties of a world that has decreed her a slave, Mammy endures, a rock in the river of time. She loves with a ferocity that would astonish those around her if they knew it. And she holds tight even to those who have been lost in the ravages of her days.
Set against the backdrop of the South from the 1820s until the dawn of the Civil War, here is a remarkable story of fortitude, heartbreak, and indomitable will—and a tale that will forever illuminate your reading of Margaret Mitchell's unforgettable classic, Gone with the Wind.
---
What do you think about this review?
Comments
No comments posted.

Registered users may leave comments.
Log in or register now!