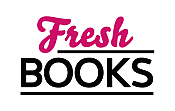 New Year, New Books to love in January
"A Sophisticated, Brilliant and Witty Tale of Two Outsiders"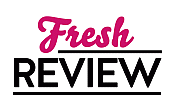 Reviewed by Monique Daoust
Posted January 7, 2015

Miss Augusta Meredith went to Bath with her ailing friend the Countess of Tallant. Bath seemed an ideal town for Augusta's plan: she requires a lover. The heiress to the Meredith Beauty's cosmetics fortune is not quite accepted by the ton; she comes from -- gasp! -- trade. Happily, in Bath, she'll be able to proceed anonymously under the name of Mrs. Flowers, a flirtatious merry widow of ordinary means.
Everything goes well until she is recognised by Josiah Everett, who is the man of business of his cousin, Lord Sutcliffe. The exotic-looking Mr. Everett, Joss to his friends, and Augusta, whose bosoms could launch a thousand ships, quickly come to an agreement. Sutcliffe is being blackmailed, that's the reason for Joss's presence in Bath; Joss does not want Augusta to become intimate with just anyone, and Augusta knows people who can help him with his cousin's problem; thus begins their story.
SECRETS OF A SCANDALOUS HEIRESS is the perfect conclusion to the splendid Matchmaker Trilogy. From the first lines, I was swept away by the elegance and wit of Ms. Romain's incandescent and exquisite prose. What begins as a delightfully wicked, clever, and hilarious farce slowly gives way to provocative, profound and fascinating existential questions: can one flee one's true self, can one escape the confines of one's birth? SECRETS OF A SCANDALOUS HEIRESS is filled with unforgettable, colourful and intriguing characters: from the determined and sinfully delicious Augusta, "the dear fake widow", to the honourable Joss who is a hero for the ages, and everyone in-between.
SECRETS OF A SCANDALOUS HEIRESS is an astonishingly brilliant work of art. Ms. Romain's prose is sheer perfection: effortless, flawless and luminous; the dialogues are sparkling and witty. SECRETS OF A SCANDALOUS HEIRESS made me laugh, cry, think, smile, and wish for the next book by the incomparable Theresa Romain. I could rave for pages, but I will merely conclude with these words: SECRETS OF A SCANDALOUS HEIRESS is happiness in a book.
SUMMARY
One good proposition deserves another...
Heiress Augusta Meredith can't help herself-she stirs up gossip wherever she goes. A stranger to Bath society, she pretends to be a charming young widow, until sardonic, darkly handsome Joss Everett arrives from London and uncovers her charade.
Augusta persuades Joss to keep her secret in exchange for a secret of his own. Weaving their way through the treacherous pitfalls of a polite world only too eager to expose and condemn them, they begin to see that being true to themselves is not so bad...as long as they're true to each other...
---
What do you think about this review?
Comments
No comments posted.

Registered users may leave comments.
Log in or register now!