"A true gem of steampunk literature..."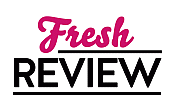 Reviewed by Ashleigh Compton
Posted January 2, 2015

Octavia Leander is a medician, gifted in the art of medical magic as taught to her by the Lady and Miss Percival. Using the magic of the near-forgotten goddess Lady, she can heal even the most horrific wounds and even cure those who are an inch from death. Of all medicians, Octavia is perhaps the most gifted and in tune of all. She is on her way to heal the people of Delford, who have been stricken by illness. As she travels on the airship Argus she encounters Mr. Garret, an unusual dirigible steward with the deep eyes of a man of the world, and Viola Stout, a publisher's wife with a dark secret. Together the three must ward off assassination attempts, the loss of a precious satchel, and the terrible secrets of a nation of exiles who will stop at nothing to get their hands on Octavia. When even Octavia's faith is shaken, the Lady proves to be even more than anyone could ever have imagined. THE CLOCKWORK DAGGER is a suspenseful steampunk novel with twists and turns at every moment.
Overall I thought that this book was fantastic. I'm a sucker for steampunk, and this is the best one I've read in a long time. Everything is woven like a quilt. I am perfectly glad to believe that a society still has a queen and corsets at the same time as automobiles and dirigibles. There's a certain magic in every chapter, some of it described literally and some just left in the eye of the beholder. The world building is phenomenal; never once am I confused because of terminology which is left undefined. I only wish the book were longer so we could have more time to explore the world and understand its complex magic system.
My favorite scenes are those between Octavia and Mr. Garret. Their romance is very slow burn and believable. The things which annoy me most in novels nowadays are rushed or unpalatable romances; I not only like this one, but it seems like in future books it will expand and extend. I can't wait for that. I'd really like it if the book had more time to spend on other people besides Octavia. While she is a fascinating character with really complex back story, so are the others. I would love to know more information on Mr. Garret especially, as he is the closest person to Octavia by the end of the book.
THE CLOCKWORK DAGGER is a fantastic read and I highly recommend it. If you like steampunk adventures, if you like slow burn romances, if you like tales of intrigue and magic, if you like prose that elevates the story far beyond what it might be, check out the adventures of Octavia Leander.
SUMMARY
Full of magic, mystery, and romance, an enchanting steampunk fantasy debut in the bestselling vein of Trudi Canavan and Gail Carriger.
Orphaned as a child, Octavia Leander was doomed to grow up on the streets until Miss Percival saved her and taught her to become a medician. Gifted with incredible powers, the young healer is about to embark on her first mission, visiting suffering cities in the far reaches of the war-scarred realm. But the airship on which she is traveling is plagued by a series of strange and disturbing occurrences, including murder, and Octavia herself is threatened.
Suddenly, she is caught up in a flurry of intrigue: the dashingly attractive steward may be one of the infamous Clockwork Daggers—the Queen's spies and assassins—and her cabin-mate harbors disturbing secrets. But the danger is only beginning, for Octavia discovers that the deadly conspiracy aboard the airship may reach the crown itself.
---
What do you think about this review?
Comments
No comments posted.

Registered users may leave comments.
Log in or register now!