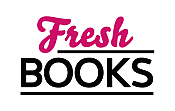 Great new reads in September
"Beautifully Written, Action-packed, Superb Characters: A Winning Combination!"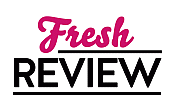 Reviewed by Monique Daoust
Posted January 1, 2015

Andrea Allen was out studying the Marja Lights at the observatory in Marja Texas. In six weeks, if all goes well, she'll submit her final dissertation and obtain her PhD in astronomy. She hears noises accompanied by unusual lights, she can't find her camera, so she rushes to her car. As she's trying to get into her car, a man stumbles into her; he's seriously hurt, he's bleeding a lot. Andrea decides to get him to a hospital when a vehicle rams into her car and runs her off the road.
Acting Sheriff Pete Morrison is going home after a long day when he notices a piece of bumper on the road. He sees skid marks, and then finds Andrea and the mysterious man, who had died in the meantime. Pete then drives Andrea to the hospital, and not long after in Andrea's hospital room, they're attacked by a Homeland Security agent. Andrea's father is with Homeland Security, and she's the one who notices he's an impostor. Later, Pete learns from the Sheriff's Office that the dead man has vanished!
THE SHERIFF is Angi Morgan's first book in her new West Texas Watchmen series, and it's a smashing beginning! As anyone who has read any of Ms. Morgan's books knows she just about defines romantic suspense, and again she does not disappoint. THE SHERIFF is tightly plotted; the action is breathtaking and the characters captivating. Ms. Morgan possesses such an effortless, flowing, and crisp writing style that it's easy to overlook how beautifully she strings those sentences together. I also love that the descriptions for her characters give just enough physical details so that I can let my imagination run freely and see them as I wish.
THE SHERIFF features some remarkable characters, portrayed in such a way that they seem real. Andrea is obviously an intelligent woman: she's a PhD candidate and acts accordingly. I just love Andrea: she's spunky, she talks a mile a minute which is a most interesting contrast to Pete who is a man of few words; their conversations are realistic, and their bantering quite humorous. The chemistry between Andrea and Pete is palpable, their romance progresses organically; they are perfect partners -- and I don't use this term loosely.
THE SHERIFF is a terrific suspense, which Ms. Morgan infuses with just enough romance, at the right time and in proper doses, along with humour to prevent the story from becoming too heavy. Pete has a secret, and the more the story progressed, the more I was dying to know what it was; Ms. Morgan kept me guessing until the very end, and it was superbly handled. THE SHERIFF is a terrific read and I can hardly wait for the next instalments!
SUMMARY
Sheriff Pete Morrison knew the the secret in his past could destroy his father. Yet instead of resigning his job and exposing the lie, he found himself protecting Andrea Allenóa beautiful astronomer who witnessed a gun-smuggling operation and a college student's abduction. Determined to be independent, a relationship with her conflicted protector isn't in the cards. No matter how safe she feels in Pete's strong arms. But when things take a turn for the worse and Andrea exchanges herself for the abducted student, only Pete can save her from the horrible fate that awaits her.
---
What do you think about this review?
Comments
No comments posted.

Registered users may leave comments.
Log in or register now!