"Intriguing, Fast-Paced Dystopian of Rebellions, Romance, and Betrayal"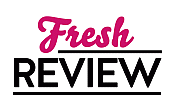 Reviewed by Jennifer Barnhart
Posted December 17, 2014

Science Fiction Suspense/Thriller
Ivy Westfall has known that she must marry Bishop Lattimer for years. Their marriage is supposed to heal the rift in their nation caused fifty years ago when the Westfalls and Lattimers both fought for control after a nuclear war destroyed the United States.
She also knows that she must kill him.
But Bishop is not the heartless and greedy boy she was told he was and the rift between her family and his is more complicated than her father led her to believe. Is the disagreement really about how to run the nation or is it more personal? With very little time left, Ivy must choose a side and become the person her family wants her to be or the person a nation expects her to be.
THE BOOK OF IVY by Amy Engel combines a rigid dystopian state where boys and girls are married off young to increase the population with a rebellion that hinges on the assassination of a young man by his new bride. The slow, sweet romance that develops between Ivy and Bishop is the main plot with the rebellion being tightly wound around it. The two can't be separated but it is the romance that provides the heart and action in this story.
What I really like about THE BOOK OF IVY are the social issues that are addressed through the dystopian state. Equality, freedom, capital punishment, segregation, and personal choice supply conflict and a complex setting, but those issues are naturally woven into the plot. Girls must marry young to increase their chances of having a healthy child. It's understandable for this society to implement this rigid system, but like Ivy a part of me rejects this narrow view of female identity. Boys have slightly more choices when it comes to jobs but again they have no say in marrying or who is assigned to them. Group survival outweighs the individual happiness or desires. It's an intriguing and complex issue that swirls beneath the more active plot of rebellion and romance.
THE BOOK OF IVY does end on a surprising note. I hope Amy Engel has plans to continue Ivy and Bishop's story in the future because this is an interesting world and these two characters, plus Ivy's sister Callie, are fascinating. THE BOOK OF IVY is intriguing and fast-paced.
SUMMARY
What would you kill for?
After a brutal nuclear war, the United States was left decimated. A small group of survivors eventually banded together, but only after more conflict over which family would govern the new nation. The Westfalls lost. Fifty years later, peace and control are maintained by marrying the daughters of the losing side to the sons of the winning group in a yearly ritual.
This year, it is my turn.
My name is Ivy Westfall, and my mission is simple: to kill the president's son—my soon-to-be husband—and return the Westfall family to power.
But Bishop Lattimer is either a very skilled actor or he's not the cruel, heartless boy my family warned me to expect. He might even be the one person in this world who truly understands me. But there is no escape from my fate. I am the only one who can restore the Westfall legacy.
Because Bishop must die. And I must be the one to kill him…
---
What do you think about this review?
Comments
No comments posted.

Registered users may leave comments.
Log in or register now!