"This Is a Book which Demands some DISCRETION..."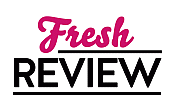 Reviewed by Ashleigh Compton
Posted December 17, 2014

When one of Washington, D.C.'s highest-paid escorts is found dead on Capitol Hill, Assistant U.S. Attorney Anna Curtis of the Sex Crimes division comes on to the case. One of the only clues is a business card for the dead escort's agency, Discretion. The madam of Discretion is bound and determined to live up to her agency's name; the lead suspect is a senator who has issues with the political actions inherent in a murder case. As it unfolds, the case involves more and more legislators, attorneys, prostitutes, and madams who all make their lascivious livings in D.C. At the same time, Anna must juggle her personal concerns, as her relationship with homicide prosecutor Jack Bailey is in great danger and she has to deal with Samantha, an FBI agent who really doesn't want her around. We go from the glamorous and high-end world of the most dramatic madam in all of Washington to the dark and seedy underbelly of the red- light world, all along with Anna and Samantha and Jack leading the way.
DISCRETION is labeled as a legal thriller, but I really didn't find it all that thrilling. The switching perspectives between the main characters and the side characters really jar the narrative. It can be difficult to balance growing suspense and constant point of view shifts, and in my opinion this book does not succeed in the attempt. I am so distracted by trying to shift to various mindsets that I can't truly immerse myself in the drama or in the legal details.
On top of that, most of the characters are flat. With the exception of Anna Curtis and at times Jack Bailey, every character has such limited development that in the end I didn't really care what happened to most of them. Sam, the FBI agent, is a hateful harpy at one moment and warm-hearted-family-girl with a sense of humor in the next. The politicians are caricatures whose behavior is predictable. This is a mystery novel in which the mystery takes a backseat to attempted character development which just falls short of what it needs to be.
I am also greatly bothered by the relationship between Annie Curtis and Jack Bailey. Anna is younger and not ready for commitment; Jack is an older single dad who doesn't want to adjust his life to make Anna more comfortable with the relationship. While this dynamic on its own is not unappealing to me, it is clear that Jack is an inconsiderate and immature man who throws everything he has away when things don't go his way. Every time they got into a conflict, or any time Jack used his age or position to lord it over Anna, I just wanted to get her out of there. A realistic relationship cannot develop when one party is too immature to handle it; when neither party knows what they're doing it can be truly cringe-worthy.
Having said all that, there is one really great factor in this book which kept me reading through to the end. The legal and forensic details are amazing and fascinating. Leotta really knows her stuff when it comes to criminal law and the legal aspects. As a former sex- crimes prosecutor herself, you know that she has a great deal of experience and resources behind her and it shows. She has the sharpness and accuracy in every action taken by her characters. The crime is really the star of the show; all forensic information is not only correct but it helps to build the plot. Even if you can spot the true criminal as early as I did, watching the mystery unfold is really fun.
In short, I would not pick this book up again. I would certainly give another of Leotta's books a try, but DISCRETION just falls flat for me in more ways than one. It was certainly worth a first read through. When the mystery in a mystery novel gets less focus than a relationship which makes me very uncomfortable to begin with, there is something missing. I would recommend this to anyone fascinated with forensic details and a little CSI bashing, but if you're looking for a satisfying mystery, leave DISCRETION alone.
SUMMARY
For fans of Lisa Scottoline and Law and Order: SVU, former federal sex-crimes prosecutor Allison Leotta's novel explores the intersection of sex and power as Anna Curtis investigates the murder of one of DC's highest-paid escorts.
When a beautiful young woman plummets to her death from the balcony of the US Capitol, Assistant US Attorney Anna Curtis is summoned to the scene. The victim is one of the city's highest-paid escorts. And the balcony belongs to Washington's sole representative to Congress, the most powerful figure in city politics.
For Anna, the high-profile case is an opportunity. But as the political stakes rise, she realizes that a single mistake could end her career. At the same time, her budding romance with the chief homicide prosecutor is at a crossroads. Determined to gain respect in the office, Anna wants to keep their relationship a secret. But the mounting pressure and media attention that come with this case will inevitably expose their relationship—if it doesn't destroy it first. And the further Anna's investigation takes her, the larger the target on her own back.
From the secret social clubs where Washington's most powerful men escape from public view to the asphalt "track" where the city's most vulnerable women work the streets, Discretion is a gripping exploration of sex, power, and the secrets we all keep.
---
What do you think about this review?
Comments
No comments posted.

Registered users may leave comments.
Log in or register now!