"A Great Collection of stories"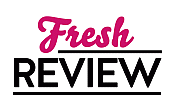 Reviewed by Gabrielle Lee
Posted December 13, 2014

Are you in the mood for some erotic short stories to heat up your night? Why not pick up HUNGRY FOR MORE ROMANTIC FANTASIES FOR WOMEN. This volume contains twenty one stories by as many different authors. With so many characters and worlds there is bound be something for everyone to enjoy. While some stories stood out for me some others did not totally immerse me into their worlds. All in all I did enjoy this book. Each of the authors brings to life a new story and characters. I was excited to find some new authors to look for more from among my favorites. These stories are fast paced and hot reads. Some are light and some are heavier in the kink department.
It was nice to be able to grab this book and read a quick hot story whenever I was short on time or just had a hankering for some titillation. There are so many different characters and situations it is hard to say which one story would be my favorite. You can find such engaging reads that take you to places like Craig's list or a baseball game and all that comes in between. I found just about every story intriguing and grabbing my attention. It was nice to see the characters run the gambit in these stories. We get to see into the lives of singles, couples, subs, Doms and more. You can see the love and trust in so many of these stories. Some had me thinking and wondering if I could try this or that while others were simply a nice read.
Each of the stories has a nice flow to it and even if I do not usually read the partner pairing in the story I gave them a try and found that no matter what pairing it was most of the stories genuinely pulled me in and entertained me all the way to the end. Overall HUNGRY FOR MORE: ROMANTIC FANTASIES FOR WOMEN is a nice collection of hot reads that gives the reader a wonderful escape.
SUMMARY
Romance is all about fantasies of love that ignite the imagination and light a fire inside. Love and sexual fantasy have always been intimately intertwined, and this collection of steamy stories shows just how well the two can merge. Combining rich and explicit imagery with classic love stories, the best writers of erotic romance bring to life tales that can be read aloud in bed. From long-lost lovers reunited to love at first sight to romance rekindled, award-winning editor Rachel Kramer Bussel offers succulent stories that will quicken heartbeats and appeal to the most romantic of souls.
---
What do you think about this review?
Comments
No comments posted.

Registered users may leave comments.
Log in or register now!