"A qualitative and gratifying continuation of the previous narrative entitled The Rosie Project. In"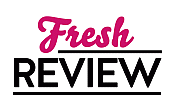 Reviewed by Dot Dittman
Posted December 12, 2014

Romance Contemporary | Contemporary
With THE ROSIE EFFECT, the engaging sequel to The Rosie Project, Graeme Simsion has done it again! Readers will return eagerly to the misadventures of Don Tillman and his wife, Rosie. In this installment, Don is working at Columbia University and Rosie is completing her PhD in medicine.
Rosie announces to Don "we are pregnant!"And Don, in his logical way deduces that it is impossible because 1) it implied that his state had changed as well as Rosie's, 2) they hadn't scheduled it, and 3) Rosie was using oral contraceptives. But she IS pregnant.
Graeme Simsion takes the anxiety of a expectant father multiplies it several times over. Don Tillman is a perfectionist and he is determined to be a perfect helper to Rosie and father to B.U.D. (baby under development). He is the cook in the family, so he takes it upon himself to improve Rosie's nutrition. He researches relentlessly and she is not happy with being told what to eat and what activities to avoid. He shops for and buys the perfect stroller. He has his father design the perfect (and soundproof) crib. He sees everything as a series of problems waiting to be solved. Rosie feels controlled and under pressure. She tells him to get out of her way and take care of himself.
Don decides to work on himself and develop some parenting skills. He thinks that watching children play will give him some understanding of children. He starts taking a video at a playground, and is arrested as a possible pedophile. He doesn't tell Rosie because he reasons that it will stress her, and stress will increase her cortisol levels, and cortisol is harmful to B.U.D.
This is just the beginning of THE ROSIE EFFECT and how it impacts every aspect of their lives; both personal and professional. Introduce the influence and problems of some not-so-average friends who make claims on Don's time as well...and it becomes a hilarious formula for disaster.
Simsion has created an endearing and flawed character in Don. He is always honest. He will try to solve any problem that comes his way. He never means any harm. Some people think he has no feelings. He argues that just because his emotions are controlled, it doesn't mean that he lacks them. People try to label him, but he resists as he has his whole life.
I admire both Don Tillman the character AND Graeme Simsion the author. There is a lesson in this book, but it doesn't beat a person over the head; it humorously coaxes understanding and acceptance for all people despite their quirks and differences. I positively anticipate a further installment. In other words, I hope there's another sequel!
SUMMARY
The highly anticipated sequel to the New York Times bestselling novel The Rosie Project, starring the same extraordinary couple now living in New York and unexpectedly expecting their first child. Get ready to fall in love all over again.
Don Tillman and Rosie Jarman are back. The Wife Project is complete, and Don and Rosie are happily married and living in New York. But they're about to face a new challenge because— surprise!—Rosie is pregnant.
Don sets about learning the protocols of becoming a father, but his unusual research style gets him into trouble with the law. Fortunately his best friend Gene is on hand to offer advice: he's left Claudia and moved in with Don and Rosie.
As Don tries to schedule time for pregnancy research, getting Gene and Claudia to reconcile, servicing the industrial refrigeration unit that occupies half his apartment, helping Dave the Baseball Fan save his business, and staying on the right side of Lydia the social worker, he almost misses the biggest problem of all: he might lose Rosie when she needs him the most.
Graeme Simsion first introduced these unforgettable characters in The Rosie Project, which NPR called "sparkling entertainment along the lines of Where'd You Go Bernadette and When Harry Met Sally." The San Francisco Chronicle said, "sometimes you just need a smart love story that will make anyone, man or woman, laugh out loud." If you were swept away by the book that's captivated a million readers worldwide, you will love The Rosie Effect.
---
What do you think about this review?
Comments
1 comment posted.
Re: A qualitative and gratifying continuation of the previous narrative entitled The Rosie Project. In

The entire title of my review didn't fit. It was supposed to finish with: "In other words, a charming sequel!"
(Dot Dittman 10:11am December 14, 2014)
Registered users may leave comments.
Log in or register now!