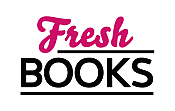 Yule Tidings -- Great Reads for December!
"Life is a series of accidents. . ."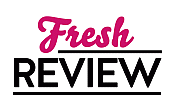 Reviewed by Dot Dittman
Posted November 28, 2014

THE TUMBLE INN by William Loizeaux is one of those books that defy classification as far as genre. It starts out as a cozy little work of fiction about a married couple, the Finleys, who are both teachers in New Jersey. Both are discontented with their careers and city life. They practically stumble on the opportunity to be caretakers of a rustic inn nestled in the Adirondack Mountains in upstate New York. But even in the intro, Loizeaux introduces a cryptic tone as the husband, Mark, is looking back from twenty years after they took the job. He seems to question the decision made twenty years ago.
Mr. Loizeaux by hints scattered through Mark Finley's narrative, keeps the reader anticipating . . .something. Good or bad? Sigh of relief or oh no! I don't want to write any spoilers in this review, so it is difficult to give specifics, but the author keeps you "tumbling" through the story much how the Finley's live their lives. They just kind of roll with whatever happens. Leaky roof, power outages, ice storms, biting flies. . .The wife, Fran, is the steady one in the story. She deals with whatever comes--lovingly and efficiently. When the Finleys have a daughter whose name is Natalie, life gets a lot more complicated. The origin of her name is a hilarious part of the story.
William Loizeaux, in his captivating book, THE TUMBLE INN, gets you to care deeply about the Finley family no matter what their flaws are. And the haphazard story with its ups and downs and joy and sorrow...well, it's kind of like real life. And isn't that a major accomplishment in a work of fiction? I think so and I would love to read more by this author.
SUMMARY
Tired of their high school teaching jobs and discouraged by their failed attempts at conceiving a child, Mark and Fran Finley decide they need a change in their lives. Abruptly, they leave their friends and family in suburban New Jersey to begin anew as innkeepers on a secluded lake in the Adirondack Mountains.
There they muddle through their first season at the inn, serving barely edible dinners to guests, stranding themselves in chest-deep snowdrifts, and somehow, miraculously, amid swarms of ravenous black flies, conceiving a child, a girl they name Nat. Years later, when Mark and Fran are nearing middle age and Nat is a troubled teenager, Mark's life is ripped apart, forever changed, and he must choose between returning to his old home in New Jersey or trying to rebuild what is left of his life and family in the place of his greatest joy and deepest sorrow.
The Tumble Inn is a moving drama about home and about the fragility and resilience of love.
---
What do you think about this review?
Comments
No comments posted.

Registered users may leave comments.
Log in or register now!