"A frightening look at river damming in the Himalyas and how China is affecting all the world"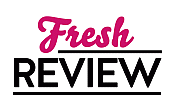 Reviewed by Clare O'Beara
Posted November 21, 2014

Non-Fiction | Non-Fiction Political
Two billion people rely on rivers fed from Tibetan snowmelt. Those rivers, fed by the largest store of freshwater outside Polar regions, run through eleven populous countries to reach the sea at the world's largest deltas. Yet the waters from Tibet are under threat from several issues, described in MELTDOWN IN TIBET. Warming is one, as the glaciers shrink. Over use with diversion is another. Shortages of water will ensue and cause poor harvests across Asia, requiring imports of rice and wheat among other grains, which will inflate prices worldwide and cause great unrest.
Michael Buckley, a Canadian, wrote the first Lonely Planet guidebook to Tibet. An adventure travel writer, film maker and environmentalist, he is much travelled in Tibet and Himalayas. He first visited Tibet in 1985 as a truck passenger and saw the constant stream of treetrunks being hauled as China felled Tibetan forests. This has been ongoing since China took over Tibet in 1950. No replanting was carried out so the deforestation caused soil erosion on a massive scale - after 1998's disastrous flooding of the Yangtze River, caused by logging at the headwaters, China had to reduce the scale of work.
By 1980, fact-finding missions from Tibet's exiled leaders found that the grasslands which had supported a rich variety of wildlife, were empty of animals and birds. Buckley believes that everything from antelope to yak to ducks to snow leopards was eaten by settlers and soldiers or shipped back to China for consumption.
Finding on a rafting trip that major rivers were being dammed and plans were afoot to divert rivers through tunnels back to China to bring water to cities, Buckley dug for details. He says that Tibet is an informational black hole; people carrying data tend to vanish and there are no internet public information sites. Most foreign journalists are refused entry and little scientific research has been carried out.
Buckley learnt that the Chinese are the most advanced tunnellers and miners in the world; one railway line built into Tibet travels through 18 miles of tunnels, the purpose being to ship mined wealth out to China. The six million original population have been outnumbered and unemployed as settlers migrated to build dams. 95% of the glaciers are losing mass faster than it can be replaced by monsoon rain, and meltwater lakes cause flash flooding to villages. White ice reflects the sun's heat, but ice covered in the black soot emitted by China and India which pollutes the high altitudes, absorbs heat and causes melting, exposing dark rock which further absorbs heat. Asian coal burning for factory and domestic use is the biggest culprit, followed by vehicle engines, forest clearance fires and wood stoves.
The megadam projects which block Asia's rivers, contamination of freshwater by coal mining and chemical dumping, and forced removal of indigenous people are among the major issues visited in this book. MELTDOWN IN TIBET is affecting the entire world, including the Bangladeshi people whose river delta is shrinking, and sinking under rising seawater. This is a frightening read by Michael Buckley and a well-written look at a scary future.
SUMMARY
Tibetans have experienced waves of genocide since the 1950s. Now they are facing ecocide. The Himalayan snowcaps are in meltdown mode, due to climate change—accelerated by a rain of black soot from massive burning of coal and other fuels in both China and India. The mighty rivers of Tibet are being dammed by Chinese engineering consortiums to feed the mainland's thirst for power, and the land is being relentlessly mined in search of minerals to feed China's industrial complex. On the drawing board are plans for a massive engineering project to divert water from Eastern Tibet to water-starved Northern China.
Ruthless Chinese repression leaves Tibetans powerless to stop the reckless destruction of their sacred land, but they are not the only victims of this campaign: the nations downstream from Tibet rely heavily on rivers sourced in Tibet for water supply, and for rich silt used in agriculture. This destruction of the region's environment has been happening with little scrutiny until now.
In Meltdown in Tibet, Michael Buckley turns the spotlight on the darkest side of China's emergence as a global super power.
---
What do you think about this review?
Comments
No comments posted.

Registered users may leave comments.
Log in or register now!