"A Heartbreaking and Beautiful Story, Charismatic Characters; this Series is an Addiction!"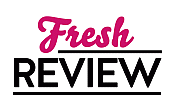 Reviewed by Monique Daoust
Posted November 20, 2014

Bee makes a logical choice; it's not what she wants, but what she feels she must do. While getting intimate with Nicolas, in whom she sees as the answer to her problems, she reluctantly but deliberately ignores her phone, knowing full well that it's Hawke. Her billionaire seems a bit distracted; yet her tattooed biker is always there for her, cares about her, but still she thinks he cannot give her the financial security she craves so desperately.
The dreaded luncheon with Lona Lamarre went badly, and Bee is publicly humiliated; her life is in tatters. All her hopes for a better future have been shattered by a few hurtful words. She fears she might not belong to the world she aspires to, and yet a third man may just have snuck into her life. She has more beautiful things than she's ever had, and when she receives yet another reward for some naughty behaviour, this time it's with promises of more... Her façade has started to crumble and the stability she so needs seems to be evading her.
SINFUL REWARDS 5 is just about halfway through the 12- instalment series, and Bee is at a crossroads. Ms. Sax does a tremendous job at expressing the shadows of doubt that hover over Bee's future and in showing the dichotomy between who Bee is and how she wants to be, or at least appear to be. Plato, in fact, came to mind in this episode: Bee is so mindful of appearances, of how others perceive her, that she's on the verge of losing her true self and making the dreaded mistakes she so fervently hopes to avoid.
Ms. Sax's luminous prose highlights the happy times in Bee's life; how perfectly lovely and radiant are those moments of lightness when Bee revels in the simple joy of being alive, doing what she wants; when she accepts who she is and forgets her responsibilities and her duty.
SINFUL REWARDS 5 is a beautiful, touching, tender book; I really experienced Bee's pain and conflict, and rejoiced when she was free and happy. How wonderful when an author infuses a character with so much life, that she is able to make us care so much about a fictional character that we wish we could hug Bee and console her. Superb!
SUMMARY
Nicolas Rainer, Chicago's most sought-after billionaire bachelor, has finally decided what he wants, and that's Bee Carter in his arms, forever. He shows up unannounced on her doorstep and kisses her until her toes curl and her body burns.
Nicolas wasn't the sexy man Bee expected to see this morning. Hawke Masters, her tattooed former marine, is riding his customized chopper toward the condo building, anticipating an equally mind-meltingly erotic encounter.
Both men want her with a thrilling intensity. Neither her billionaire nor her biker wishes to share her affections. Is today the day Bee is forced to choose?
---
What do you think about this review?
Comments
1 comment posted.
Re: A Heartbreaking and Beautiful Story, Charismatic Characters; this Series is an Addiction!

Thank you SO much for reading and reviewing Sinful Rewards 5.
(big hugs)
I really appreciate this, Monique!
(Cynthia Sax 9:49pm November 24, 2014)
Registered users may leave comments.
Log in or register now!