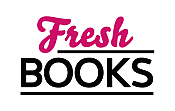 Finish off the year with great December reads
"A fantastic novel that sizzles in all the right places!"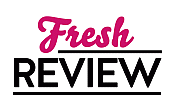 Reviewed by Linda Green
Posted November 16, 2014

Part one of this story shows us best friends Eli Harcourt and Chelsea Hamilton. Eli, at twelve years old, is a genius, with prestigious colleges like Princeton, courting him. It is his dream to attend such a University but he worries about leaving his mom Miranda, whom he utterly adores. Miranda is extremely hard-working as a nurse and is trying to keep up with all of their bills, but always hands over what little money they have to Leslie, Eli's deadbeat dad, who shows up whenever he needs cash.
Eli's best friend Chelsea, seems the opposite to nerdy Eli. From a very wealthy family and beautiful to go with it, Chelsea is also extremely clever, so together, the childhood friends take on the role of 'Robin Hood' to help people as much as possible.
Eli and Chelsea decide that they need to find Miranda a husband that deserves her, and it just so happens that Eli knows an eccentric billionaire, Franklin Taggert, who is in need of some private care for an injury. As Miranda and Franklin are manoeuvred together, it doesn't take them long to figure out Eli's plan, but as sparks begin to fly, Franklin struggles with acknowledging what he really wants. Can they all have their happy ever after?
Fast forward to Part Two and we find Eli and Chelsea all grown up. Eli has a top secret job with the Government, whilst developing computer games on the side. He has changed from a skinny child into a masculine, sexy guy that girls are falling over themselves to be with. However Eli is not interested. He has never forgotten Chelsea, even though she suddenly stopped writing to him after her family moved. Eli, being a computer genius, has kept tabs on what she has been doing over the years, and wonders what has happened to the Chelsea he knew and loved.
Instead of the caring, beautiful, intelligent girl he grew up with, Chelsea appears to be conceited and self-absorbed, too busy dating playboys to actually do anything fulfilling with her life. Eli wants her to find her way back, so taking time off from work, he organises for her to come and visit him. Chelsea is unwilling to go but finds herself at his house anyway.
After an apparent misunderstanding, they embark on a journey to rediscover their friendship, but they have an explosive connection that neither one can deny. In the midst of their reconnection, Eli and Chelsea become embroiled in a case perfect for the 'Robin Hood' duo. Involving an innocent widow Grace and her daughter Amy, Eli and Chelsea stumble into a nest of criminal activity, blackmail and treachery. Will Chelsea open up and accept her feelings for Eli and what that might mean for their future, or will she run and shut him out like she has in the past? And will they be able to escape the danger they seem to have found themselves in?
CHANGE OF HEART by Jude Deveraux is absolutely enthralling. I love part one of the story where we get to know Eli, Chelsea, Miranda and Frank, and their relationships together. I was so happy that I then got to see Eli and Chelsea all grown up. Eli is so sweet and sincere that I could not help cheering him on in his pursuit of Chelsea. Chelsea doesn't really know what path her life should take and as she struggles with what she wants, I, as the reader, was willing her to make the right choice. The chemistry between the two characters was absolutely sizzling, so when you throw in a mystery involving blackmail and an undiscovered secret, I was completely hooked. I read CHANGE OF HEART in one sitting because I physically could not put it down. Jude Deveraux is an excellent storyteller and I look forward to her next novel.
SUMMARY
Two childhood playmates grow into more than just friends in #1 New York Times bestselling author Jude Deveraux's full-length romantic novel based on her short story of the same name.
In the hugely popular, New York Times bestseller A Holiday of Love, Jude Deveraux wrote a novella about two kids playing matchmakers—Eli and Chelsea, best friends who were determined to find true love for Eli's bighearted mother. But what happens when these ambitious children grow up? What exactly made Eli's mother, Miranda, fall in love with Frank all those years ago? And how does that affect their future together?
Eli and Chelsea lost touch with each other over the years, until Eli bought a house in his father's hometown of Edilean, Virginia, and invited Chelsea for a visit. She had her own life, and was certain that a childhood friendship couldn't be anything more, but she went nonetheless—and found herself quite unprepared for the changes she saw in Eli. And neither of them were prepared to run into a mystery, with a family that needed to be rescued.
Now, just like when they were children, they must join together to straighten out a very big problem. The question is what happens after the mystery is solved; they are very different people—so can they stay together?
Combining love and passion with sweet, unexpected twists, and shedding new light on Miranda and Frank's relationship, Change of Heart is an unforgettable addition to Deveraux's classic bestselling novels.
---
What do you think about this review?
Comments
No comments posted.

Registered users may leave comments.
Log in or register now!