"Beth is a retired assassin who just wants to lead a normal life, not going to happen"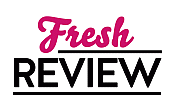 Reviewed by Shellie Surles
Posted October 19, 2014

Beth has been trying very hard to live a normal life for the past year. She has been working as a museum curator. Beth has enjoyed making friends and even gone out on a date with a normal but boring man.
Yet every time she enters her home she checks to ensure no one has entered, that she is safe. So when her brother calls and informs her that someone has taken a hit out on her life she is not shocked. She is upset that her life of retirement from being as assassin may be coming to an end.
When she fears her neighbor may be harmed by someone searching for her she runs to his rescue and brings him injured to her home. Realizing he is someone from her past an MI6 agent she accepts his help in hiding from the assassins. Now Vick, MI6 agent, her brothers and her must try to stop the hit on her and discover what and who the threat really is. Beth's life comes very close to ending and those she trusts the most may betray her the most.
BLAMED has characters that you can't help but love. Beth's family runs a company that helps secure the world for America and as Beth says bleeds red, white and blue. It's an exciting bunch of people who work together in wonderful ways. Beth and Vick have the most twisted romantic story that steals it your heart.
BLAMED is the first in the series by Edie Harris and it looks there are more to come. I just hope the author isn't doing what I think she's doing with Beth's brother, without giving up a possible spoiler for the next book let me just say he should shoot her.
Learn more about Blamed
SUMMARY
Born into a long line of spies, sanctioned killers and covert weapons developers, Beth Faraday carried out her first hit-for-hire when she was still a teenager.
That part of her lifeóthe American spy royalty partóended one year ago, with a job gone wrong in Afghanistan. The collateral damage she caused with a single shot was unfathomable and, for Beth, unforgivable. She's worked hard to build a new life for herself, far away from the family business.
But someone, somewhere, hasn't forgotten what Beth did in Kabul. And they want revenge.
As the Faraday clan bands together to defend Beth and protect their legacy, Beth is forced to flee her new home with the unlikeliest of allies-MI6 agent Raleigh Vick, the only man she's ever loved. And the one she thought she'd killed in the desert.
---
What do you think about this review?
Comments
No comments posted.

Registered users may leave comments.
Log in or register now!