"Beautiful and Touching: How a Broken Man Gets his First Real Christmas"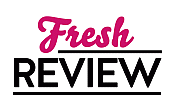 Reviewed by Monique Daoust
Posted October 18, 2014

Holiday | Romance Contemporary
Frankie Silvera is attending her friend Lara's wedding in Las Vegas, surrounded by a bevy of gorgeous SEALs, but Frankie has her mind set on one man in particular: the bride's brother, Phillip Banks. She's had a crush on him since she was a teenager; this should be the perfect opportunity to finally get close to him. Frankie, a silversmith, has lost her creativeness, so much so her business has dwindled to just about nothing. She decided that seducing Phillip might inspire her.
Phillip doesn't want to be at her sister's wedding; he hates anything social. He's staid, disciplined, by-the- book; he doesn't know how to let go of his job. He doesn't do fun, or rather, he's never really had any fun, certainly not with his family and not since his last mission went bad. He's busy sulking when a tiny tornado comes up to him, invites herself to his table, and almost drags him to the dance floor. He's intrigued and rather turned on by her spunk; still he's only staying until the cake's cut and then, he's leaving. Although he has the feeling he might know her from somewhere, he doesn't remember the lovely redhead, but he accepts her offer to dance, and possibly more. He just doesn't realise what just hit him yet.
CHRISTMAS WITH A SEAL is the sixth book in Tawny Weber's wonderful SEAL series, and although this one takes places just after A SEAL's Fantasy, it can easily be read as a standalone. When I read that CHRISTMAS WITH A SEAL would be featuring Phillip Banks, I really wondered how Ms. Weber would handle it because it looked challenging to say the least: Phillip is not at all her typical sexy, easygoing man; he's very reserved, serious; all-business. But Ms. Weber worked wonders: the sombre and, at first glance, somewhat hard to like Phillip is superbly fleshed out and the author deftly demonstrates how desperately he's trying to deal with the ghosts that inhabit him and the turmoil that troubles him. Frankie appears fresh and bubbly, but she works hard at it; she's a perfect match for him. It was a thing of beauty to see how Ms. Weber handled Phillip's issues and showed us who he really is, and made me love him as much as Frankie does.
I like the direction in which Ms. Weber SEALs series has been going in the past few books. Far from being angsty and dark, the author delves more into the characters' psyches and I think it adds to the romance, making it more believable, and dare I say, more romantic because it's more than pretty people seducing each other and having sex concluding with their happily ever after. The author's writing style gets better with every book: CHRISTMAS WITH A SEAL is gorgeously written, and the outside world stopped for me for the duration of the book; I was completely captivated by the story. What more can you ask for!
SUMMARY
Subject: Navy SEAL Lieutenant Phillip Banks
Mission: Resist one saucy redhead's attempts to de-Scrooge him - and seduce him!
Silversmith Frankie Silvera has lost her creative mojo. And she knows how to get it back—by getting her sexy on with a certain hot sailor. Just the thought of Phillip's hard, Navy-trained body against her, and everything goes molten. He's the "inspiration" Frankie needs for the holidays!
Navy SEAL Phillip Banks is the prince of protocol. But after his last mission went horribly off-course, all of that control has dissipated. Now he's at the mercy of one very determined female who is pulling out all the stops on Operation Christmas—including red-hot lingerie and the promise of oh-so-wicked delights. But does giving in mean giving up everything he's worked for?
---
What do you think about this review?
Comments
No comments posted.

Registered users may leave comments.
Log in or register now!