"Tired of running she must face the evil ... but not alone."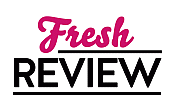 Reviewed by Annetta Sweetko
Posted October 15, 2014

Ria, is the Nyx, queen of the pantera noir, and being on the run may be a way of life, but she is getting tired of running. She wants a home and a family, but most of all she wants someone who will love her. She wonders what it will take to climb JACOB'S LADDER, as he is the only man to awaken her very soul. Though his cryptic words at his sisters wedding left her wondering just how sane he might be.
Jake has been blessed with the ability as a seer, but there have been many times it has not been such a good thing. There were times when he didn't have enough time to warn of danger as he would have wanted to do. The only visions of late that he has enjoyed are the ones that concern Ria. He knows she is his destined mate, but she is also the queen of her people. And he's human ... not a panther not a shifter of any kind. Finally he had a vision that he was able to act on ... Ria was in danger and he would be in time.
The Venifucus is after her, one of them wants to pervert her hereditary power for evil purposes. The time has now come to turn and confront not only the bad guys but her future. If she survives to have one that is.
JACOB'S LADDER starts out on a wild run and you will have no choice but to hold on as each word takes you with this amazing couple. The action in this book is nonstop... it starts off on the first page and doesn't end until the last one. Readers of Bianca D'Arc's String of Fate books will recognize Jacob and Ria and a few other characters, and of course including some Venifucus crazies to round out the story. But in all, for me, it is a love story.
This is a couple who in my opinion are perfect for each other, deserves the happiness they find with each other. Ria's life has been chaotic with her never being able to settle in one place for long. It felt as if she had almost given up hope that she will someday live the life she was meant to live.
It intrigued me that Jacob knows how to handle himself; give him a gun, knife or a situation then he can lead, but had that touch of self-doubt that he might not be good enough for her. I loved the backbone that Ria showed right away in claiming her mate ... she wasn't going to put up with any disrespect. I was glad to see Ms. D'Arc give Ria a strong understanding mate and a future after so many years of being on the run. As with all books from this author JACOB'S LADDER goes on my TBR shelf and I can't wait for the next.
SUMMARY
A man on a mission…
Jake can see the future and there's a special woman on his mind. She needs his help and he's just the man to help when danger stalks her every step.
A woman with responsibilities…
For Ria, being the Nyx—the leader of her people—comes with burdens that few can understand. Her special abilities make her a target of the Venifucus, an ancient faction that hopes to pervert Ria's hereditary power to their own evil purposes. She's lived her life on the run, but the time has come to turn and confront the bad guys on her trail.
Can they stop the Venifucus from using the ancient power of the Nyx to return evil to this world? Whatever the cost, they must stop it, before it's too late.
---
What do you think about this review?
Comments
No comments posted.

Registered users may leave comments.
Log in or register now!