"Is an old potential murder connected to this current crime?"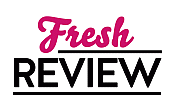 Reviewed by Sharon Salituro
Posted September 28, 2014

July Powell is finishing up her booth at the Booth Mansion. There is to be a grand opening of the mansion. Several different designers have small booths to display their ideas. Upon hearing a noise, she goes up stairs and finds a man dying. To her shock it is her old high school boyfriend Tom. Who would want to shoot him and why is he back in town after disappearing for over fifteen years.
Ben is the town's sheriff, who also happens to be dating July's sister, Mae. This puts Ben in the middle of an investigation and Mae's family. Ben has to work from the side lines as the higher ups feel he is way to close to this investigation.
Ben also discovers that one of Tom's friend's back in college had committed suicide fifteen years ago. But was it suicide, or a murder? Does this murder connect to this potential old crime?
TWO DOGS LIES SLEEPING is the second book in the Mae December Mystery. I have read both books and really enjoy Lia Farrell's cozy mysteries. This is the kind of book, where from start to finish it is hard to try and figure out who committed the murder. Ms. Farrell brings back most of the characters from the first book. This is one item I really like about an author. Even if you haven't read the first book in this series, some give you the back ground on the characters so that you are not confused as to who is who.
SUMMARY
It's early August in Rosedale, Tennessee, and July December Powell is alone at the historic Booth Mansion, putting the finishing touches on the Showhouse room she designed for tomorrow's grand opening. A loud noise draws her to the nursery, where a man lies dying. Not just any man, but Tom Ferris, the love of her life, who she hasn't seen since he disappeared with no explanation some fifteen years earlier.
Who shot Tom in the back? What drove him away in the first place and made him stay away, even after his parents were killed in a car accident? What was he trying to tell July with his last breath? The gossip mill is in high gear in the small town of Rosedale, and July is the sister of Mae, a dog breeder and kennel owner who happens to be dating the sheriff, Ben Bradley.
Ben's close relationship with the December family has thrown a wrench in his investigation, forcing him to rely on Detective Wayne Nichols, his deputies, and his office manager Dory to do most of the legwork. Meanwhile July's marriage is imploding, and Mae already has too much to deal with—including a new corgi puppy and Ben's four-year-old son. Mae is torn between loyalty to her boyfriend and her sister as she does her darndest to get the bottom of a case that just seems to involve more and more of their friends and neighbors.
Two Dogs Lie Sleeping is Book 2 of the Mae December Mystery series, which began with One Dog Too Many.
---
What do you think about this review?
Comments
No comments posted.

Registered users may leave comments.
Log in or register now!