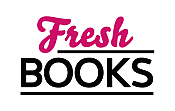 Start your holiday reads in November
"Intriguing supernatural mystery, full of quirky but memorable characters"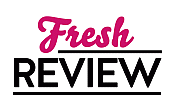 Reviewed by Debbie Wiley
Posted September 27, 2014

It's 1892 and Abigail Rook wants more than the conventional role for a woman. She had wanted to follow in her father's footsteps in paleontology but he refused to allow her on a dig in the field. Instead, Abigail absconded with her tuition money and set off on an adventure... only to eventually find herself practically penniless in New Fiddleham, New England. Seeking employment, Abigail encounters R.F. Jackaby, an odd detective who investigates inexplicable phenomena. Abigail is desperate for employment and soon finds herself assisting in a serial killer case that has the local law enforcement stumped.
William Ritter's deft prose paints a vivid portrait of the characters and their world in JACKABY. With a simple turn of the phrase, Ritter turns the seemingly mundane into the magical. We meet a whole host of supernatural characters in the process of uncovering a mystery, as we have ghosts, trolls, and other creatures aplenty. And oh, the frog... who can't help but love the scene with the frog, as well as the latter mention of the frog?
I love how the supernatural mixes with the mundane in JACKABY. Abigail has an eye for observing the small, but ordinary details whereas R.F. Jackaby is focused on the mythological creatures he sees inhabiting our world. The twists and turns keep the reader guessing as to which seemingly innocent face hides that of a serial killer.
JACKABY is an intriguing supernatural mystery, full of quirky but memorable characters. I can't help but hope that JACKABY is the first book in a series as I dearly want to visit with R.F. Jackaby and Abigail again! JACKABY is highly recommended!
Learn more about Jackaby
SUMMARY
"Miss Rook, I am not an occultist," Jackaby said. "I have a gift that allows me to see truth where others see the illusion—and there are many illusions. All the world's a stage, as they say, and I seem to have the only seat in the house with a view behind the curtain."
Newly arrived in New Fiddleham, New England, 1892, and in need of a job, Abigail Rook meets R. F. Jackaby, an investigator of the unexplained with a keen eye for the extraordinary—including the ability to see supernatural beings. Abigail has a gift for noticing ordinary but important details, which makes her perfect for the position of Jackaby's assistant. On her first day, Abigail finds herself in the midst of a thrilling case: A serial killer is on the loose. The police are convinced it's an ordinary villain, but Jackaby is certain it's a nonhuman creature, whose existence the police—with the exception of a handsome young detective named Charlie Cane—deny.
---
What do you think about this review?
Comments
No comments posted.

Registered users may leave comments.
Log in or register now!