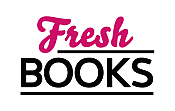 Summer Reads are HOT in July!
"Sharply Witty and Laugh-Out-Loud Funny, This Is One of the Best Novels I've Read All Year!"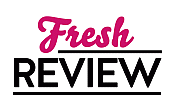 Reviewed by Jennifer Barnhart
Posted September 18, 2014

Literature and Fiction | Fiction | Humor
After humiliating herself badly on local TV, 14-year- old Johanna Morrigan has no choice but to stop being Johanna Morrigan. She invents Dolly Wilde, a hard drinking, fast-talking, Goth Girl and Lady Sex Adventurer. By sixteen she's smoking, getting drunk, working for a music paper, and dropping out of school. Who has time for school when the real world has already opened its arms and pulled you through? But what if she's built Dolly Wilde with a fatal flaw? What if she doesn't want to be Dolly forever? Can she ever go back to being Johanna?
HOW TO BUILD A GIRL by Caitlin Moran dredges up the absolute misery of being an overweight teenage girl. There are moments of acute embarrassment so painful I almost had to stop reading. Almost. Even while I cringed on the inside, I had one hand over my mouth because I was laughing so hard my husband kept giving me worried looks. Johanna "Dolly Wilde" is, without a doubt, one of my favorite characters. She's self- destructive, smart, insecure, talented, and passionate. Many have experienced that moment when we wished we could be anyone but ourselves, but Johanna doesn't just wish, she completely re-invents herself. She's relentless in her quest to be someone else, someone people remember, who they talk about, who people want to know.
After the laughter subsides, you really begin to appreciate Caitlin Moran's skill as a writer. She is absolutely hilarious, but more than that she's written a thought-provoking novel that touches on the universal theme of self-discovery? Can a person re- invent herself? Can she be someone else? Or is the person she was always lurking under the new exterior? The biggest question, for me, was is it re-invention at all? Is there already a kernel of that other persona inside? The wonderful thing about HOW TO BUILD A GIRL is that the answers are there, but every reader will find what they need from the story. There is depth to this story that will let you come back to it again and again, always finding a new truth about life.
HOW TO BUILD A GIRL will appeal to a wide audience because it's not just about one teen girl's struggle to re-invent herself into a Lady Sex Adventurer. It's the story of hope and heartbreak we each faced or will face to discover who we are. It's about not giving up even at our worst moment and it's about our surprising ability to change.
All seriousness aside, HOW TO BUILD A GIRL is truly laugh-out-loud funny. I laughed so hard in Chapter 20 I cried, and then I tried to read it to my husband but couldn't stop laughing long enough to get through a paragraph. Johanna/Dolly's voice is sharply witty, crass, and absolutely perfect. This is without a doubt one of the funniest and delightfully well- written novels I've read this year. You really should read HOW TO BUILD A GIRL. You'll laugh until you can't see the words straight, cringe in humiliation alongside Johanna, and read the final page with a smile and a sense of regret because the story had to end.
SUMMARY
The New York Times bestselling author hailed "the UK's answer to Tina Fey, Chelsea Handler, and Lena Dunham all rolled into one"¯ (Marie Claire) makes her fiction debut with a hilarious yet deeply moving coming of age novel. What do you do in your teenage years when you realize what your parents taught you wasn't enough? You must go out and find books and poetry and pop songs and bad heroe...and build yourself.
It's 1990. Johanna Morrigan, fourteen, has shamed herself so badly on local TV that she decides that there's no point in being Johanna anymore and reinvents herself as Dolly Wilde--fast-talking, hard- drinking Gothic hero and full-time Lady Sex Adventurer. She will save her poverty-stricken Bohemian family by becoming a writer--like Jo in Little Women, or the Bröntes --but without the dying young bit.
By sixteen, she's smoking cigarettes, getting drunk and working for a music paper. She's writing pornographic letters to rock-stars, having all the kinds of sex with all kinds of men, and eviscerating bands in reviews of 600 words or less. But what happens when Johanna realizes she's built Dolly with a fatal flaw? Is a box full of records, a wall full of posters, and a head full of paperbacks, enough to build a girl after all?
Imagine The Bell Jar written by Rizzo from Grease. How to Build a Girl is a funny, poignant, and heartbreakingly evocative story of self-discovery and invention, as only Caitlin Moran could tell it.
---
What do you think about this review?
Comments
No comments posted.

Registered users may leave comments.
Log in or register now!