"The dual sides of life for a lady veterinarian"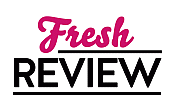 Reviewed by Clare O'Beara
Posted September 6, 2014

Non-Fiction Pet-Lover | Non-Fiction Memoir
This colourful tale of a country vet in her first year, is also Anna Birch's memoir of how she met her husband. She's taken on a job at a practice in Dorset, a deeply rural part of south England. Now all she needs is for farmers and home-makers to CALL THE VET. Maybe the calving season isn't the most glamorous job for a young lady, but Anna doesn't care since she's saving the lives of cows. Who, it turns out, aren't particularly grateful. The owner of the Labrador which has eaten slug pellets is a lot more thankful.
Anna's progress through education had been less than textbook as her father was in the Army so the family moved a lot. She liked metalwork and wanted to take biology in order to be a vet. Guidance teachers told her she'd have to make do with needlework and home economics. At university she took psychology and trained lab rats, discovering how much she enjoyed working with animals. Greatly helped by another student she applied for grants to change degree to veterinary and applied to colleges. A hugely practical person, she loved the outdoors.
After a hearty welcome at her new practice from the established vets, a Land Rover and substantial breakfast being provided, Anna's first task turned out to involve a hamster. The larger animals soon required her services though and the mixed practice never left her idle. The small circle in the village took some getting used to; everyone knew her Land Rover, how fast it was driving and who her passenger might be, while she got warned that a certain client had wandering hands.
Amid the good fellowship and occasional humour, we see some sobering situations: the administration that takes over when a cow is found positive for TB; the high suicide rate among vets; the wanderlust that cannot be given in to because the practice allows so little free time. Vets may be highly trained but they are only human, and personal struggles on top of severe job pressures are a lot to cope with. Anna Birch has done a good job of presenting this dual sided work. There's also a fascinating aside when she volunteered for canine disease control in Ethiopia.
CALL THE VET is not recommended for anyone squeamish or for young readers, but for prospective vet students it should be compulsory reading.
SUMMARY
A charming and funny memoir following a young female vet's adventures and misadventures in rural Dorset. The perfect read for fans of James Herriot, Cathy Woodman and Countryfile. When fresh-faced, newly qualified vet Anna arrives in the seemingly sleepy Dorset village of Ebbourne, little does she know that this tiny rural community is about to change her life... Straight in at the deep end, Anna faces two tricky calvings, an emergency call-out to a frightened mare, lots of mad cats (and mad cat women) and one enormous dog with an injured leg and a threatening bark. Spirited and determined, Anna quickly finds her feet and falls in love with rural life, including Ebbourne's eccentric characters and their animals. Disasters, dramas, farmers and friendship -- and not to mention a whirlwind romance with a local Wildlife Trust worker -- this warm and witty memoir offers a window into what working with animals and country life is really all about.
---
What do you think about this review?
Comments
No comments posted.

Registered users may leave comments.
Log in or register now!