"A wolf's pet becomes an obsession."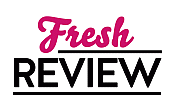 Reviewed by Annetta Sweetko
Posted August 24, 2014

Mia Attwood, as she is now known, is in the Witness Protection Program, far from home and being sought by the Russian Mafia. They've made two attempts on her life so now she finds herself in a quaint cottage near Mt. Rainier in a place called Wolf Woods. She has no idea that things are about to get very strange around her. How could she guess that wealthy Dominic Wolfe, gorgeous and mysterious is about to make her the ALPHA WOLF'S PET, HIDDEN.
Dominic Wolfe's name fits him well; he is an Alpha werewolf and an enforcer. His job is to take in rogue wolves and rehab them or destroy them for the safety of their kind. When Mia moves in his senses take off into obsessive proportions. He might have to mate with a female wolf but he is allowed a human pet. He will dig into her secrets and bring out her desires ... making her his.
ALPHA WOLF'S PET, HIDDEN is amazing and distinctive. Author Eva Gordon takes you into a paranormal world that is just a little different from other tales and does it in such a way that you don't want to leave ...you want more. There is more than a hint of dominance that comes into play not just in the bedroom but with some of the rules of the pack. (One of the rules is that the alpha gets the first bite of food before anyone else ... and Dominic is all alpha.)
Mia is necessarily wary, having witnessed her father's death by the Russian's hands and testified against him and now in hiding isn't sure she wants to put up with any macho crap. She has no idea that the man she is falling for isn't just a man. It's the danger and a few home truths that comes from an unexpected area that gives her no choice but to accept his love and a new way of life.
ALPHA WOLF'S PET, HIDDEN is a novella but I found the characters well developed and the supporting inhabitants of his pack and the town to fit into the storyline perfectly. I can't wait to see what Ms. Gordon does to this couple next. Great beginning to what appears to be an awesome series.
SUMMARY
Mia's testimony against Russian mobsters forced her to enter the witness protection program. She is relocated to a quaint cottage in Wolf Woods, near Mt. Rainier, far from everyone and everything she loved and cared for. All is calm, until she meets Dominic, the gorgeous ruggedly handsome owner of the mysterious Wolfe Estate. He is all alpha male, domineering, and controlling. The last thing she needs is to get involved with a sexy control freak.
Alpha werewolf, Dominic Wolfe, is the packs' enforcer. When an attractive young woman moves into a cottage near his territory; his senses are heightened to obsessive proportions. A human pet to meet his desires.
Dominic is determined to unveil Mia's real identity while keeping his own securely hidden. Haunted by the howls and shrieks coming from Dominic's estate, Mia wonders if she can really trust the enigmatic man she suspects of wanting a dominant-submissive relationship. A man who brings out her darker desires. Will hidden danger keep them from gratifying their burning passion?
---
What do you think about this review?
Comments
No comments posted.

Registered users may leave comments.
Log in or register now!