"The Truth Doesn't Always Set You Free"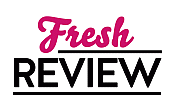 Reviewed by Susan Dyer
Posted August 17, 2014

I just finished CARLY'S SECRET literally five minutes ago and I'm still trying to get past the lump in my throat and the tears flowing so freely. I have never read any of Georgia Bockoven's books before, but I can tell you that this won't be the last one!
Carly, Ethan, and David have known each other ever since they were young children. They were best friends and as they grew up, David and Carly fell in love. However, Ethan was also in love with Carly. Fast forward 16 years. Carly is married to Ethan and neither have been in contact with David for many years. Carly and Ethan are not so happily married and raising three children.
When David's father dies, David returns to town for the first time in sixteen years, and is determined to talk to Carly to gain some closure. Ethan is very insecure in his marriage and does not want David anywhere around his family. And Carly has a very big secret she has been keeping all these years. The story of David and Carly ripped my heart to shreds and I could really feel their pain as they tried to figure out how to deal with what Andrea was going through.
Bockoven has done a wonderful job creating a story that is filled with the common love of family, but filled with surprises that the reader doesn't see coming until the end. The ending is sad. You root for another ending but you aren't going to get it. I can't even imagine going through what Carly does because it happens over the course of a few years but it feels far faster than that. But in the end, even with all of the lies and the other people it hurt in the process- Carly did right by Andrea in the end.
CARLY'S GIFT is the perfect title for this heartbreaking story. You will fall in love with the characters in the first chapter and will still be thinking about them days after you are finished reading CARLY'S GIFT.
SUMMARY
From the author of Things Remembered and The Year Everything Changed comes a moving novel about love that lasts forever
What's in the past is over and done with . . . or is it?
Sixteen years ago Carly Hargrove made a decision that would irrevocably alter her life. With little comprehension of the life-long consequences of her actions, she trades her own future happiness to protect the man she's loved since kindergarten, David Montgomery.
With an ocean separating them, Carly builds a life for herself without David. She's the mother of three, lives in a beautiful house, and is married to a man who comes home every night—even if most of those nights he drinks too much. What more could she want?
Her answer arrives on a cold fall day when David shows up at her door. In town for his father's funeral, he has come to see Carly one last time, hoping to rid himself of the anger that still consumes him.
Instead, he is drawn into a web of secrets that rekindles the fierce need he once felt to protect Carly. He becomes caught up in her life in a way he never could have imagined—a way that will bind him to her forever.
---
What do you think about this review?
Comments
No comments posted.

Registered users may leave comments.
Log in or register now!