"Heart Pounding and Utterly Romantic Story"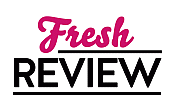 Reviewed by Samantha Randolph
Posted August 17, 2014

Every day, Faith Watters puts on a mask of happiness, complicity, and popularity. It seems like only her best friend, Melissa, can see beyond it until she meets Diego Alvarez. Newly moved to the States from Cuba, Diego knows everything about survival and little about love. Somehow, he can still see straight through Faith, and that terrifies them both. As their attraction grows, they can feel the people around them disapproving, but love will put up a strong fight to keep them together.
BEFORE YOU by Amber Hart has some of the most beautiful writing I've read in a long time. From the very beginning, the words seem to wrap around you and flow right into your heart. Faith and Diego have pasts full of different pains and hurts, but both have an intense passion that seems to be only met by each other. Their dual narration is moving, crushing, and utterly memorable.
Two elements of the story ended up being my favorites. The Latino aspect sings a rich culture in the story, and the portrayal of Diego trying to overcome his past dangers in Cuba feels so real. The chemistry between Diego and Faith nearly sizzles off the page. I constantly battled between screaming if they didn't kiss and whooping out loud if they did. The steamy scenes fit perfectly in expressing all the turmoil and emotion going on inside them, and I loved every bit of it.
BEFORE YOU easily makes my list of favorite reads this year. Much like the emotional intensity of Katie McGarry's works, Amber Hart delivers a story that leaves a mark on your heart. With the smaller story lines involving the secondary characters, Melissa and Javier, I can't wait to read about them as main characters in the companion to this.
SUMMARY
It will haunt me. It will claim me. It will shatter me. And I don't care.
Faith Watters has a picture-perfect life. She's captain of the dance team, popular, happy. She even spent her junior year traveling the world before returning to Oviedo High School for senior year. But she's living a lie.
Diego Alvarez hates his new life in the States, but staying in Cuba is not an option. Covered in tattoos and scars, Diego doesn't stand a chance of fitting in, and doesn't want to. His only concern is his secret past--a past, which if it were to surface, would cost him his life.
Everyone knows that Faith and Diego don't belong together. But fate has its own plan. All they want is to be free. What they get is something different entirely.
Love--it will ruin you. . .and save you.
---
What do you think about this review?
Comments
No comments posted.

Registered users may leave comments.
Log in or register now!