"Paranormal romance where vampires battle for humanity"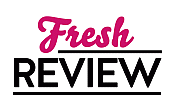 Reviewed by Make Kay
Posted August 16, 2014

Paranormal Romance | Paranormal
NIGHT UNBOUND is book five in the Immortal Guardians series, one of my favorite paranormal romance series. This is a very kick-butt action series with a stand-alone romance in each novel, and an overarching story line. NIGHT UNBOUND can be read as a stand-alone novel, as Duvall does explain the paranormal setting in which the story is set, but reading this series in order will allow a much more nuanced appreciation of the plot.
Lisette is a gifted one- a woman born with extremely advanced DNA of unknown origins, who is an Immortal Guardian, fighting nightly to protect humans from vampires. She has the gift of telepathy, and is also an extremely able fighter and swordswoman. She's started having disturbing dreams featuring Zach, the guy who saved her life previously.
Zach is an Other (about which Duvall has not revealed much to her readers yet, and boy, does Zach whet my appetite for this information!), who has been in opposition to Seth, the leader of Lisette's band of Immortal Guardians. Zach was been betrayed to the remainder of the Others by Seth, and has been tortured for months for daring to involve himself in the affairs of humans and the Immortal Guardians. Seth, an Other like Zach, has chosen to concern himself with the plight of humans.
It wasn't until recently that Zach had begun to question which path was the right one, remaining aloof from humans or helping them. Honorable Zach has always been a loner, unfairly been accused of crimes by several entities. But Zach is obsessed with Lisette, who has devoted her extended life to helping mortals, and so Zach gets pulled into The Immortals' fight for humanity. Zach even supports Lisette's desire to fight, which is a refreshing change from so many PNR heroes.
Seth and Zach are both alphas, and so very swoon-worthy- the tension between these two hotties is delicious. It's heartwarming to see Zach become part of Seth and Lisette's community. There is a lot of tricky politics in the Immortal world that Duvall does an excellent job of continuing to slowly reveal. The pacing is steady and the plot is gripping.
NIGHT UNBOUND features heart-thumping and masterful fight scenes, and Zach and Lisette indulge in some exquisite sex scenes. This book is an excellent addition to the series, and I can't wait to see what Duvall gives us next!
SUMMARY
"Duvall is a major player." --RT Book Reviews
Dianne Duvall's Immortal Guardians protect humanity from unspeakable horrors--but their hearts are as fragile as any mortal's. . .
For centuries, Lisette d'Alençon has been a warrior against the dark. She fights alongside her brothers and comrades. But when the dreams start coming, she can't bear to confess them to the Immortal Guardians' command. Dreams of a dark-haired man with soft eyes and brutal wounds, a man her heart aches for--and a man she knows has been declared a traitor.
Zach is an exile, a loner. He won't defend himself against false accusations or grovel to those who should have faith in him. But he'll damn sure defend the woman who kept him sane against a plague of super-vamps that seems to have appeared from nowhere. The Guardians will blame him, and that will make Lisette suspect, too. With life, death and eternity on the line, who can they really trust?
---
What do you think about this review?
Comments
No comments posted.

Registered users may leave comments.
Log in or register now!