"This courageous spitfire of a woman knows just how to tame this stubborn Marshall."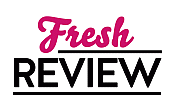 Reviewed by Kay Quintin
Posted August 10, 2014

Living under the name of Selma Nelson after running away from her husband, Sam Dunaway, Celine Boudreau has made a new life for herself as a dressmaker and owner of a dry goods store in Kenton Valley, Texas. Her wretched and secret past has caused her to take flight to protect the husband she loves from embarrassment after an acquaintance threatens to reveal her past. His reputation as a U.S. Marshall in Austin, Texas dictates the protection of her husband.
Awaiting trial of an outlaw who killed the Sheriff Tate's first wife and unborn child, the Marshall showing up to help conduct the trial is none other than the man Celine has run from. Heading to the Sheriff's farm to help his wife and her friend, Starling Tate, Celine gets more than just evading her estranged husband, but delivers a baby and uses her wit to save the innocents as she plots against the outlaws holding them all hostage in return for the release of their fellow outlaw. Never learning the reason for his wife's secret and sudden departure, along with all his savings, Sam is intent on arresting her when he finishes his current assignment. Showing her strength and acute mind in a crisis, Celine shows this husband exactly what she's made of and what he'll be giving up.
If it's excitement you like, this is the story for you. Celine is one courageous woman in hard times, making her way in a world of hard men and huge obstacles. Thinking he hates Celine after what she has done to him, he still has to admit his undying love for this runaway and lying wife. This story has a wonderful weave that kept me completely engrossed to the very end. I thorough enjoyed MASTERING THE MARSAHL. Marie-Nicole Ryan has an abundance of creativity in not only her characters, but also in the plot. Even though I have never read any of this author's works, I will do so in the future.
SUMMARY
Is she a dead ringer…or a dead woman walking?
Loving the Lawman, Book 3
When U.S. Deputy Marshal Sam Dunaway arrives in Kenton Valley, Texas, for a murder trial, the last thing he expects is to run into his late wife Celine. The one who supposedly died in a boarding house fire shortly after she ran off with his life savings.
Despite her Plain Jane disguise, Sam isn't fooled. As soon as his business with the trial is finished, the woman who broke his heart will pay.
Three years ago, Celine had good reason to use Sam's money to go into hiding—and it's a secret she must still keep, even if it means certain arrest and imprisonment. Because coming clean risks crushing rejection.
In spite of themselves, the embers of love roar into a passionate inferno, leaving Sam with a hell of a choice. To stick to his principles…or follow his heart.
Warning: This story contains a woman with a sewing basket full of secrets, and a highly pissed-off U.S. Marshal who wants her dead or alive—though alive is better. Just sayin'.
---
What do you think about this review?
Comments
No comments posted.

Registered users may leave comments.
Log in or register now!