"Ambitious blend of historical fiction, mystery, and magical realism..."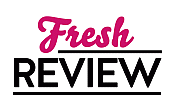 Reviewed by Dot Dittman
Posted August 9, 2014

BOTTICELLI'S BASTARD was not exactly what I was expecting. I thought it would be about a man who finds a painting and has to prove that it's an authentic masterpiece through research. And it is...but with a little twist.
Stephen Maitland-Lewis tells the story of Giovanni Fabrizzi, a renowned art restorer who is reputed to be intuitive about paintings and what they need to be at their best. But this time, it goes beyond his looking at a painting and feeling a connection. This time when he says that a painting "speaks to him," it is actually talking to him! From the moment in his vault when he hears a voice saying, "Let me out. I need air," his life is drastically altered.
Count Marco Lorenzo Pietro de Medici (the subject of the painting) insists that he is the unsigned work of Botticelli, something that seems impossible to prove. Giovanni questions his own sanity, obviously. Or could this really be the miracle that it seems? As the painting recounts its history and the way it made its way into Giovanni's possession, Giovanni is forced to face some questions about his life and possibly do a restoration of his own values and goals.
Maitland-Lewis is a gifted historian who takes us through a detailed history of the painting and through the subsequent investigation in the same manner that his protagonist restores a painting—meticulously and painstakingly. Throughout the tale are lessons in art history, art restoration, and peeks into history including the role that Nazi Germany played in stealing and destroying art treasures in World War II. He somehow manages to convey all this information while convincing us to suspend our disbelief about a painting's ability to speak. I found myself caring about what a painting had to say about its placement in the world of art.
BOTTICELLI'S BASTARD defies classification. A strong case can be made for the genre of historical fiction, but there are also elements of mystery and magical realism. Readers who love history and art will enjoy this offering by Maitland-Lewis.
SUMMARY
Art restorer Giovanni Fabrizzi is haunted by an unsigned renaissance portrait. Obsessed to learn the truth of its origin, he becomes increasingly convinced the painting could be the work of one of history's greatest artists, which if true, would catapult its value to the stratosphere. But in learning of the painting's past, he is faced with a dilemma. He believes the portrait was stolen during the greatest art heist in history -- the Nazi plunder of European artwork. If true and a surviving relative of the painting's rightful owner were still alive, Giovanni, in all good conscience, would have to give up the potential masterpiece.
His obsession with the portrait puts a strain on his new marriage, and his son thinks his father has lost his mind for believing an unremarkable, unsigned painting could be worth anyone's attention. Regardless, Giovanni persists in his quest of discovery and exposes far more truth than he ever wanted to know.
---
What do you think about this review?
Comments
No comments posted.

Registered users may leave comments.
Log in or register now!