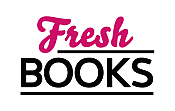 March Books to ROAR over!
"A terrifying tale of heroic survival and gruesome murder in the harsh jungles of Mexico."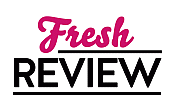 Reviewed by Tanzey Cutter
Posted August 6, 2014

To celebrate their anniversary, Eve Hardaway arranged a special vacation in the jungles of Oaxaca, Mexico. However, her husband had others plans -- a divorce so he could live with his new girlfriend, leaving his wife and young son behind. Shocked with this revelation, Eve decides to take the one-week vacation anyway and spend the time evaluating her life.
At the rustic lodge, Eve discovers some disturbing items left by the previous occupant of her hut. Then on a jungle excursion, she stumbles upon a remote cabin in a clearing -- and a mysterious man who doesn't want anyone knowing he's there. As the small group of people at the lodge soon learns, he will do whatever it takes to protect his evil secret. He sabotages everything he can at the lodge, while a horrific storm deluges the jungle. In a frantic attempt to leave and reach civilization, Eve and the others are tested to their limits -- and beyond -- in a race to survive.
In DON'T LOOK BACK, Gregg Hurwitz ratchets up the terror and suspense to a fever pitch in this first-rate thriller. I found myself holding my breath then gasping for air as Eve struggled to outwit this malevolent jungle man. Excellent descriptive prose gives readers a feeling of being there with Eve as she battles a raging river, runs through treacherous terrain, flies over a gorge on a zipline, while dealing with torrential rain, smothering heat, unusual flora and fauna, and a truly evil man who'll stop at nothing to see that no one survives the horrendous ordeal.
SUMMARY
In Don't Look Back, Eve Hardaway, newly single mother of one, is on a trip she's long dreamed of—a rafting and hiking tour through the jungles and mountains of Oaxaca, in southern Mexico. Eve wanders off the trail, to a house in the distance with a menacing man in the yard beyond it, throwing machetes at a human-shaped target. Disturbed by the sight, Eve moves quickly and quietly back to her group, taking care to avoid being seen. As she creeps along, she finds a broken digital camera, marked with the name Teresa Hamilton. Later that night, in a rarely used tourist cabin, she finds a discarded prescription bottle—also with the name Teresa Hamilton. From the camera's memory card, Eve discovers Teresa Hamilton took a photo of that same menacing looking man in the woods. Teresa Hamilton has since disappeared.
Now the man in the woods is after whoever was snooping around his house. With a violent past and deadly mission, he will do anything to avoid being discovered. A major storm wipes out the roads and all communication with the outside world. Now the tour group is trapped in the jungle with a dangerous predator with a secret to protect. With her only resource her determination to live, Eve must fight a dangerous foe and survive against incredible odds—if she's to make it back home alive.
---
What do you think about this review?
Comments
No comments posted.

Registered users may leave comments.
Log in or register now!