"Another thrilling adventure as Simon Fisk pursues some very nasty kidnappers."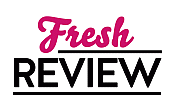 Reviewed by Tanzey Cutter
Posted August 6, 2014

Ex-U.S. Marshall and freelance investigator Simon Fisk knows you must always be careful when asking for a favor, but he finds himself doing a lot of that as he pursues the men who kidnapped 15-year-old Olivia Trenton from her home in California.
As the daughter of a rich movie mogul, the ransom demand for Olivia is huge. Told not to involve the police, Trenton asks for Simon's help getting his daughter back. However, after paying the ransom, Olivia is not released. This means Simon must use his myriad of resources and expertise as a former U.S. Marshall to locate the girl and bring her home -- hopefully alive.
As each clue is pursued, Simon finds himself traveling to the Caribbean and then on to Latin America, dealing with some pretty nasty characters along the way as Olivia is passed from one bunch of criminals to another. Has she been kidnapped for use as a drug mule, or as a human slave, or is there something even more sinister going on that Simon can't comprehend yet? What he discovers is shocking and will alter the lives of the Trenton family forever.
PAYOFF, Douglas Corleone's second novel to feature Simon Fisk, is a fast-paced thriller that provides exciting action sequences in foreign locales with gritty characterization. Since resigning his post as a U.S. Marshall, Simon is still pursuing his goal of rescuing kidnapped children subsequent to the abduction of his own young daughter 11 years ago. One can only hope Simon Fisk is able to find closure for himself in the future.
Learn more about Payoff
SUMMARY
When movie studio mogul Edgar Trentonís teenage daughter, Olivia, is kidnapped during a violent home invasion in Calabasas, California, former U.S. Marshal Simon Fisk is called upon to ensure a smooth ransom exchange. But once it becomes clear that the kidnappers never intended to return Olivia to her parents, Simon must follow a lethal trail that will lead him from the powdery white sand beaches of the Cayman Islands through the wild jungles of Costa Rica, and into some of the darkest and deadliest cities of South America.
---
What do you think about this review?
Comments
No comments posted.

Registered users may leave comments.
Log in or register now!