"La belle Paris - and an evil serial killer"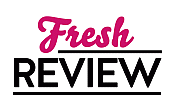 Reviewed by Clare O'Beara
Posted July 31, 2014

This crime thriller set in Paris introduces Nico Sirsky, a chief of police who, not unusually, is suffering symptoms associated with a stressful job. He's had to see a doctor about a long-lasting lower stomach ache, and next thing another murder case is added to his load.
THE 7TH WOMAN proceeds to an unpleasant crime scene where a woman has been tied, killed and mutilated in an apartment in the Latin Quarter. No-one who sees this can remain unaffected but the police, medical examiner and criminal profiler have to be professional. The victim, Marie Helene, had a boyfriend, but although there was no sign of a break- in, the boyfriend, who found the body, is sincerely upset and can't think of anyone who would wish his girlfriend ill. They're just ordinary people, he says. The beautiful city is crowded with Parisians and swarming with tourists, but nobody saw anything unusual.
Sirsky's sister Tanya is his closest family; their mother is Russian, their father Polish, and Nico is divorced with a teenage son. Nico tries to cope with the added pressure by working later hours, giving him little time with his son, and makes friends among his workmates. The criminal profiler, a lady psychologist named Domenique Kreiss, declares that the killer was highly organised and may well be a serial killer. Nico can hardly countenance that such a monster could be loose in Paris. As the title indicates however the killer is determined to continue his evil task.
Readers need a fairly strong stomach for this read, but there is good characterisation and sympathy for the stress-filled life of the police officers. Paris is a character in its own right. THE 7TH WOMAN should interest any fans of serial killer stories who want to try an unusual location and new police characters. The author Frederique Molay has experience of political work and the French civil service. THE 7TH WOMAN is a relatively short read at under 200 pages and introduces her Paris Homicide series. The story was translated from the French by Anne Trager, who has also brought us the French 'Winemakers Detective' series.
SUMMARY
There's no rest for Paris's top criminal investigation division, La Crim'. Who is preying on women in the French capital? How can he kill again and again without leaving any clues? A serial killer is taking pleasure in a macabre ritual that leaves the police on tenterhooks.
Chief of Police Nico Sirsky—a super cop with a modern-day real life, including an ex-wife, a teenage son and a budding love story—races against the clock to solve the murders as they get closer and closer to his inner circle. Will he resist the pressure? The story grabs you by the throat and doesn't let go until the last page, leading you behind the scenes with the French police and into the coroner's office.
It has the suspense of Seven, with CSI-like details. You will never experience Paris the same way again!
---
What do you think about this review?
Comments
No comments posted.

Registered users may leave comments.
Log in or register now!