"Joseph Finder's Latest Novel SUSPICION Is No Doubt His Best!"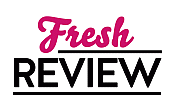 Reviewed by Teresa Cross
Posted July 22, 2014

SUSPICION by Joseph Finder gets my vote for novel of the year! I truly love how he can take me into the life of the character, Daniel Goodman and feel every intense moment he felt. You can almost feel your pulse rate go up during the suspenseful moments.
Daniel Goodman is a writer and single devoted father of a teenage daughter Abby who attends an all girl private school. In the mix of slowly working on his latest book, he runs into money problems and does not have enough to pay for his daughter's tuition. Then along comes Thomas Galvin the father of his daughter's best friend. Galvin pays for not only the Italy trip for Abby so she can go with his daughter on the trip but also gives Goodman $50,000. Goodman takes it as a loan and promises to pay it back even though a part of him feels uneasy about it.
Then Daniel Goodman's life is turned upside down after the money has been wired into his account. He is approached by the DEA and is accused of accepting drug money and now has a choice to make. Work with the DEA as their snitch or be indicted for accepting drug money. Goodman has to decide to either betray a friend or save his own neck.
As I read SUSPICION, the intense suspense had me to the point of holding my own breath. During a novel the author's purpose is for you to feel some of what the character is going through and that I did. I was ready to jump out of my seat with anxiety, during Goodman's intense situations. That, in my opinion, is when you know you have a splendid author. Joseph Finder's SUSPICION is a remarkable novel I hope to see turned into a movie someday. SUSPICION is an amazing novel by Joseph Finder!
SUMMARY
When single father Danny Goodman suddenly finds himself unable to afford the private school his teenage daughter adores, he has no one to turn to for financial support.
In what seems like a stroke of brilliant luck, Danny meets Thomas Galvin, the father of his daughter's new best friend, who also happens to be one of the wealthiest men in Boston. Galvin is aware of Danny's situation and out of the blue offers a $50,000 loan to help Danny cover his daughter's tuition. Uncomfortable but desperate, Danny takes the money, promising to pay Galvin back.
What transpires is something Danny never imagined. The moment the money is wired into his account, the DEA comes knocking on his door. Danny's impossible choice: an indictment for accepting drug money that he can't afford to fight in court, or an unthinkably treacherous undercover assignment helping the government get close to his new family friend.
As Danny begins to lie to everyone in his life, including those he loves most in the world, he must decide once and for all who the real enemy is or risk losing everything—and everyone—that matters to him.
---
What do you think about this review?
Comments
No comments posted.

Registered users may leave comments.
Log in or register now!