"A fascinating gothic mystery surrounding a lost treasure!"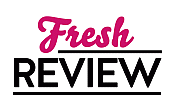 Reviewed by Auriette Lindsey
Posted July 6, 2014

Sheila Ramsay is an Egyptologist, but when she meets a specialist in pre-Columbian culture, she begins to take an interest in the subject. Sheila works in a museum and jumps at the chance to courier a valuable book to Mexico -- with hopes that she can meet up with her specialist, Jeremiah Elliot -- but the trip puts her in the middle of international intrigue and ends up putting her life in danger.
Author Carolyn Hart is a master at creating atmosphere. When I think about CRY IN THE NIGHT, I think of shadowy and oppressive nights and too-bright, colorful days. Hart's vivid descriptions captured the look and feel of the Mexico of my imagination; perhaps that's partly because my images of Mexico come from a day-trip across the border in 1987 and this novel is set in 1982.
Sheila Ramsay struck me as being a realistically strong heroine; she's not always proactive, but she handles everything from the titular scream in the night to a hail of bullets at a historic site without having a complete breakdown. The other characters are well-drawn individuals. The mystery was compelling and kept me guessing throughout.
I call this gothic, because it really hearkens back to some of my mom's romances that I read in the late 1970s. This has all the elements -- a woman alone in a new place, a creepy mansion, mysterious figures and noises in dark, and a couple of intriguing men that bring danger and the promise of love into her life.
I recommend CRY IN THE NIGHT for people who enjoy gothic romances and mysteries and to readers with an interest in archaeology and the antiquities trade.
SUMMARY
The national bestselling author of What the Cat Saw delivers an all-new mystery of intrigue and danger in the shadowy world of international art theft.

Egyptologist Sheila Ramsay develops a newfound interest in MesoAmerican affairs after meeting an outspoken—and attractive—Mexico City curator, a harsh critic of museums that deal in stolen art. And her own museum gives her the perfect opportunity to see him again: a valuable Aztec manuscript needs to be returned to its rightful owners, the wealthy Ortega family.

But things don't go as planned for Sheila south of the border. An anonymous note threatens her with death if she remains in Mexico City. The curator she longed to see treats her with contempt. And the Ortegas are as mysterious as they are charming. What Sheila has stumbled into is much bigger—and more deadly—than she ever dreamed. And amid the splendor of Mexico's ancient ruins and treacherous hillsides, Sheila will realize that there's no one she can trust…
Excerpt
The first time I ever saw him, he was furious.

He leaned forward, his right hand jabbing toward us. His words were harsh, clipped, uncompromising: "You are responsible, you and you and you"—he pointed at one and then another—"for murders and theft, pillage and bribery."

I was surprised and a little shaken at the anger I sensed among his listeners. Though I don't know why, really. Violence begets violence and certainly he was laying it on us.

"You talk on the phone to an art dealer and in Guatemala a forest guard is shot, in Greece a customs officer bribed, in Italy the tombaroli rifle another tomb." He slammed his hand down hard on the lectern. "The reason why is you."

His vivid blue eyes glared at us.

In the space before he spoke again, I looked at him and at his audience and saw them frozen in a moment of time. Perhaps I sometimes see things this way because, as an assistant museum curator, I have planned and arranged so many exhibits, everything from dioramas to tomb reconstructions. I never consciously decide to see anyone or anything in a timeless way, but sometimes, unexpectedly, everything comes to a standstill and, for an instant, I see a scene as distinctly and three-dimensionally as if it were carved in high relief.

It happened now.

Across the aisle, the director of a California museum smiled slightly, his cherubic face bland and unperturbed. Smoke wreathed gently upward from his pipe. Everything about him was plump and satisfied and indolent—his hands, the knobby bowl of his pipe, his slightly humped shoulders. Two rows forward, her haughty face in profile, a well-known curator from a southern museum reddened with indignation. Her chin lifted, her thin bloodless lips parted. She almost spoke.

But mostly, in that moment out of time, I saw him, those electric blue eyes, that shock of straw-colored hair, the bony face with a beaked nose and sunken cheeks. The collar of his shirt was frayed and he had nicked under his chin when he shaved.

As quickly as it had stopped, time moved on, the reel turned, the Californian drew on his pipe, the southern curator grimaced, and he began to speak again, his voice urgent and angry.

I wasn't listening. Instead, I watched him, wondering at my response to him.

Every woman, if she's honest, will own to a private and personal picture of the man she would like to meet. The angry man standing on the auditorium stage had nothing in common with my imagined man. That idealized portrait, though dim and a little obscure, was surely of a more pleasant- mannered, equable man, the kind of man who liked to walk a spaniel in autumn woods and talk quietly over a candlelit dinner.

That portrait didn't fit this violent, iconoclastic, skinny fighter. He would be lucky if he got out of the auditorium without a punch in the nose, though museum curators are more likely to fight with words than fists. Maybe. There was a huge fellow in the left front row who kept moving impatiently as if he would like to jump up and lunge at the speaker.

It wasn't that I wanted peace at any price. Just almost any price. I wanted no part of quarrels, controversies, or battles. No hassles, please. That was why, I admit it, I had chosen to become an Egyptologist. One reason, at least. There are few scholarly disputes over ancient Egypt's art and history. There aren't many revisionists in the ranks. It's all there, as vivid and clear on limestone walls as it was four thousand years ago. The ancient Egyptians were an attractive people, confident, secure, joyous, supremely sure of their place in a well-ordered world. I admired that confidence, envied it, because I lived in a precarious, uncertain world where you couldn't be sure the verities of one decade would even be in the ballpark the next. I took comfort in long settled history during the turbulent decade of the seventies, happy to immerse myself in the past.

I was, then, orderly, reasonable, temperate. Why did I feel an immediate attraction to an obviously intemperate, vituperative man?
---
What do you think about this review?
Comments
No comments posted.

Registered users may leave comments.
Log in or register now!