"A Heartfelt Coming-of-Age Story about a Boy and His Bear"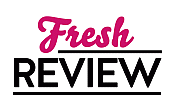 Reviewed by Jennifer Barnhart
Posted June 28, 2014

Inspirational | Young Adult Inspirational | Fiction
After his mother dies, Charlie Hall struggles to adjust to what his life has become. His father is consumed with his own grief and has no time for Charlie's. His friend from seventh grade has begun to act like Charlie doesn't even exist. Charlie is completely alone with his guilt and grief. That is until he meets Emory, a grizzly bear who saves Charlie from a mountain lion. Grizzly bears are supposed to be extinct in northern Idaho, but Emory is no ordinary grizzly. He's a bear on a mission with a message for Charlie.
EMORY'S GIFT is a coming-of-age story set in 1970's northern Idaho, told through the lens of time as grown-up Charlie reflects back on the overwhelming events of his eight grade year. The narrator himself implies that the events he remembers could be inaccurate. Emory came into Charlie's life when Charlie needed him most. He left just as quickly, but he was definitely not forgotten. I tend to distrust narrators of this story type. I guess, I'm a suspicious sort, and I've read Life of Pi, which has quite the questionable ending. Kids and adults remember events as they want to remember them. Childhood is often coated with a golden haze of nostalgia and warm fuzzy memories because it is the accumulation of events rather than a single moment in time. So when Charlie is looking back on the events of this one moment, he can't separate out what came after or before; it is layers of memories that create an overall impression of what happened. The real question is, does it matter if it really happened or not?
EMORY'S GIFT isn't about truth or fact. It's about what becomes of a family when the unexpected happens and their world falls apart. It's about how that family can find peace again through faith, love, and hope. EMORY'S GIFT by W. Bruce Cameron is engaging, heartfelt, and at times quite funny. If you're a fan of inspirational fiction told through the warm glow of nostalgia, then EMORY'S GIFT will be a wonderful story for you to curl up with on a rainy day.
SUMMARY
After 13-year-old Charlie Hall's mother dies and his father retreats into the silence of grief, Charlie finds himself drifting lost and alone through the brutal halls of junior high school.
But Charlie Hall is not entirely friendless. In the woods behind his house, Charlie is saved from a mountain lion by a grizzly bear, thought to be extinct in northern Idaho.
And this very unusual bear will change Charlie's life forever.
Deeply moving, and interwoven with hope and joy, Emory's Gift is not only heartwarming and charming coming of age story, but also a page-turning insightful look at how faith, trust, and unconditional love can heal a broken family and bridge the gaps that divide us.
---
What do you think about this review?
Comments
No comments posted.

Registered users may leave comments.
Log in or register now!