"Romance and Mystery in Paris"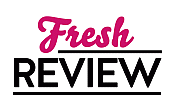 Reviewed by Melissa Beck
Posted June 27, 2014

Alain Bonnard grew up watching vintage films in his uncle's art cinema in Paris, the Cinema Paradis. When his uncle retires and gives Alain the opportunity to own the Paradis, Alain gives up his lucrative, yet boring business career and becomes the new proprietor of this small art cinema.
Every Wednesday, the Cinema Paradis shows a classic film about love and Alain calls the series "Les Amours Au Paradis." And every Wednesday evening the same attractive and shy girl who wears a vintage red coat comes to the show. After four months, Alain finally works up the nerve to ask the woman in the red coat out on a date and she happily accepts. Their evening in Paris is simply magical as they walk the quiet streets of Paris arm in arm and get to know each other. Their date ends very romantically as they kiss under a chestnut tree in the courtyard of her apartment building. They agree to meet for another date the following week and Alain is elated and floating on air with the feeling of new love.
Just when Alain thinks his life can't get any better, a famous Hollywood director and his star actress show up at the door of the Cinema Paradis . The director is making a new film set in Paris and he wants to use the Cinema Paradis to shoot some scenes for his movie. Alain soon finds himself and his theater in the spotlight and on the front page of every newspaper and tabloid in Paris.
When the woman in the red coat fails to show up for their second date, Alain is confused and worried. He searches his memories of their first date for clues so that he can track down this woman who has so enchanted him. Alain follows up several leads to find the woman he loves but becomes increasingly frustrated when he fails to find her.
The twists and turns in the novel leave the reader frantically turning the pages of ONE EVENING IN PARIS and following Alain on his journey throughout Paris. This book is a perfect read for anyone who appreciates classic cinema, a good mystery, and a love story set in Paris.
SUMMARY
Alain Bonnard, the owner of a small art cinema in Paris, is a dyed-in-the-wool nostalgic. In his Cinéma Paradis there are no buckets of popcorn, no XXL coca-colas, no Hollywood blockbusters. Not a good business plan if you want to survive, but Alain holds firm to his principles of quality. He wants to show films that create dreams, and he likes most of the people that come to his cinema. Particularly the enchanting, shy woman in the red coat who turns up every Wednesday in row 17. What could her story be?
One evening, Alain plucks up courage and invites the unknown beauty to dinner. The most tender of love stories is just getting under way when something incredible happens: The Cinéma Paradis is going to be the location of Allan Woods' new film Tender Memories of Paris. Solène Avril, the famous American director's favourite actress, has known the cinema since childhood and has got it into her head that she wants the film to be shot there. Alain is totally overwhelmed when he meets her in person.
Suddenly, the little cinema and its owner are the focus of public attention, and the red-plush seats are sold out every evening. But the mystery woman Alain has just fallen in love with seems suddenly to have vanished. Is this just coincidence? In One Evening in Paris by Nicolas Barreau, Alain sets off in search of her and becomes part of a story more delightful than anything the cinema has to offer.
---
What do you think about this review?
Comments
No comments posted.

Registered users may leave comments.
Log in or register now!