"Is this a summer camp or a reality show?"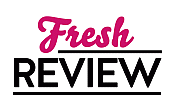 Reviewed by Clare O'Beara
Posted June 24, 2014

Young Adult Romance | Young Adult Contemporary
Another effervescent teenage tale of summer camp from the author of Camp Boyfriend. I admit to having had reservations about the title CAMP PAYBACK - revenge isn't something we associate with a supervised summer camp. In the previous book a young lady agonised between the boyfriend at home and the one she only met at camps. I felt that focus on having to commit to a serious relationship at such an early age was misplaced.
Alex is a girl who is not allowed to be a carefree youngster at home. Her parents are determined to win a place on a talk show with their popular blog called 'Wholesome Home' and her father rules the family with an iron rod. Her mother tries to keep the peace but won't stand up to the man, while her brother Andrew tries to be well behaved because it gets him into less trouble. Small wonder that Alex feels frustrated when nothing she does is ever good enough. When she gets to summer camp, she intends to break loose and have fun, as payback.
The counsellors will confiscate all electronic gadgets, but the boys are already sending jeering texts. They belittle Alex because last year she insisted on staying a virgin. Seriously? Who needs that kind of pressure at fifteen? What kind of pathetic immature idiots are these boys? That was my thought, and Alex echoes it. She promptly marches up to a handsome new boy and kisses him, giving the idiots something to look at as payback for their insults. She doesn't even know his name.
Javier didn't realise that he was supposed to play along. The problem is, Javier's a junior counsellor. He's seventeen and from a troubled background, and this is his chance to straighten out and earn some money. He'll be fired if he's caught getting close with camp girls. As the days pass he reluctantly starts getting to like the excitable Alex, but any day now a reality show crew is going to show up and follow her, not that she knows it!
So you get the picture, J.K. Rock has mixed up similar spicy ingredients which will appeal mostly to teenaged girls, though boys could learn a lot from it and find it fun too. With a play called West Side Scary to rehearse, and good campfire cooking, it's not exactly home. CAMP PAYBACK will keep YA readers entertained.
SUMMARY
Alex has big plans for camp this year, starting with making it the best summer ever. Having fun and breaking some rules will get her the payback she wants against her parents and her ex-boyfriend. Because of his disgusting texts, she's headed to a super strict all-girls school in the fall. Then she meets Javier and revenge doesn't seem nearly as important as getting to know the troubled loner determined to keep a low profile at camp.
But Alex's trouble-magnet personality and Javier's need to stay in the background don't mix nearly as well as their irresistible chemistry. With her home life eroding under her feet and her last year of summer camp speeding to a close, Alex wants to make her mark on the world and squeeze every bit of fun out of her time with Javier. Too bad her old plans for revenge turn back on her just in time to ruin everything. Will she lose Javier too?
---
What do you think about this review?
Comments
No comments posted.

Registered users may leave comments.
Log in or register now!