"Maximillien Redgrave has the skills to help his family from the scandal that awaits them."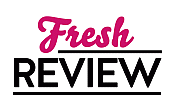 Reviewed by Leanne Davis
Posted June 22, 2014

What a Hero Dares is the third of a series about the Redgrave siblings and their work to stop some traitors from opening England to Napoleon.
Maximillien has worked as a spy for years on the continent. His only failure was recognizing Zoe Charbonneau as the double agent he believes her to be. When he returns to England on a smuggling vessel, the last person he expects to see is Zoe.
Zoe has escaped France after spending time in a French prison. If she doesn't leave France, she would be returned to prison or killed. She knows that Max believes her to be a double agent. When they are caught up in a storm that wrecks their vessel, the two meet again and are forced to work together. Zoe's only goal is to expose the person who betrayed her and placed her in that hellhole.
Zoe and Max promise to keep it professional but as they spend more time together in dangerous situations, the love they shared will reawaken. Since they are both trained operatives, they are able uncover the last of the people who have the Redgrave family tottering on the edge of ruin.
What they will discover will save the Redgrave family and expose an even deeper betrayal than Max expected. Together with the rest of the Redgrave family, they will avert a revolution which would have torn England apart.
Ms. Michaels is a wonderful writer. Her long career has given her writing a polish and a style that cannot be denied. I always look forward to her books and this series has been an exceptionally good one.
SUMMARY
Desire and loyalty collide in the riveting conclusion to USA TODAY bestselling author Kasey Michaels's series about the Redgraves—four siblings united by their legacy of scandal and seduction…
Punished for his father's crimes and scorned by society, fearless soldier Maximillien Redgrave fights to protect England. But his quest to restore his family's reputation is his own private battle. Trusting the irresistible young Zoe Charbonneau, whose betrayal destroyed his closest comrades and nearly unraveled his covert mission, is a mistake he intends to never repeat. So when the discovery of a smuggling ring compels him to embark on a voyage straight into danger, he's prepared for anything—except to find Zoe on his ship.
Believed to be a double agent for England and France, Zoe must clear her name in order to save her life. Convincing Max of her innocence seems impossible, until inescapable desire tempts them both to trust—and love—again. But a circle of enemies is closing in, and their time together might run out before they outrun danger….
---
What do you think about this review?
Comments
No comments posted.

Registered users may leave comments.
Log in or register now!