"Can this journalist take down a terrorist single-handedly?"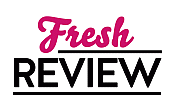 Reviewed by Viki Ferrell
Posted June 22, 2014

In another time and place, Charlie and Julie Davis thought they could change the world, or at least the country and people of Uzbekistan. Six years later, they are an average couple with two children living in Santa Monica, California, Charlie is a journalist with the L.A. Times, and Julie is a stay-at-home mom.
Without Charlie's knowledge, Julie travels to England and then on to Uzbekistan, while he thinks she's in New York visiting her sister. Upon her return, their world turns upside down. Julie is kidnapped and sent back to Uzbekistan. Charlie follows her there to sort out what is happening and bring her home. It appears MI6 in England is playing a part in this situation, as is an old Uzbek friend, Alisher Byko. Why do the British want Byko, and how did Julie get involved? Can Charlie rescue her before Byko kills her?
OUT OF RANGE is power-packed and full of suspense. The action is nonstop as you travel in an unusual way with Julie, and then Charlie, from California to Uzbekistan. A multitude of characters march across the pages: some are good guys, some are bad guys and some you aren't sure about. The plot unfolds very methodically, keeping the reader engaged from start to finish. Hank Steinberg gives us a political thriller that has government agencies from different countries both working together and against one another. OUT OF RANGE is a story about trust; about doing what you feel you should for your family rather than what you truly want to do with your life. Can there be a compromise to balance it all?
SUMMARY
Masterfully combining the domestic suspense of Harlan Coben with the international intrigue of Robert Ludlum, Hank Steinberg — the acclaimed creator, writer, and producer of the award-winning hit television series Without a Trace — crafts a taut, electrifying thriller.
Six years ago, journalist Charlie Davis nearly lost his life on assignment in Eastern Europe with his wife, Julie.
Today, in his safe suburban life in Los Angeles, that scare feels like a lifetime ago. Then, on a trip home from Disneyland with the kids, Julie suddenly vanishes. Now Charlie fears something horrific has happened to her. She's disappeared and she's not coming back. And he becomes convinced that there are things she has kept from him.
Charlie knows the terror isn't over. This is just the beginning.
---
What do you think about this review?
Comments
No comments posted.

Registered users may leave comments.
Log in or register now!