"A Haunting, Edge-of-your-Seat Thriller"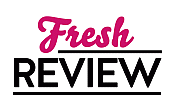 Reviewed by Jennifer Barnhart
Posted June 20, 2014

What if Oracles still lived among us? What if they had to answer every question asked of them? What if they couldn't stop the truth from coming out?
Aria Morse is cursed to answer every question she hears, no matter how inconsequential or trivial. Her answers often sound like nonsense, even to herself, but they are always the truth—just like the truth from the Oracles of Delphi thousands of years ago. Aria just wants her useless "gift" to disappear, but when the one, and only, girl who was nice to her disappears, Aria's truths may be the only thing that can solve the mystery of Jade's disappearance. But not everyone wants the truth to be told...
ASK ME by Kimberly Pauley is a haunting, edge-of-your-seat thriller that is nearly impossible to put down once you start reading. First off, the concept behind ASK ME is without a doubt one of the best I've read. Combining myth and modern day high school is by no means new to the young adult genre, but how Kimberly Pauley does it is. The dark, cryptic tone of an Oracle combined with the growing tension and dread as Aria gets closer to the truth creates an atmosphere worthy of the best horror novels. Add in the sweltering heat of a Florida swamp and the painful awareness of new love and you have a riveting YA novel.
Aria's growing attachment to two very good-looking boys also supplies tension and suspense, because both boys had connections to the missing girl and both could be considered suspects. Being an Oracle proves no help at all when it comes to romance. Aria can only feel her way through the new emotions that come with the attention of two popular, and potentially dangerous, boys.
ASK ME by Kimberly Pauley is phenomenal. I simply couldn't bring myself to stop reading. I had to know what happened, and I had to work to unravel the truth in Aria's words, guessing and second-guessing their meaning. I had my suspicions and I thought I knew what was going on, but the ending caught me by surprise! I hope you'll love ASK ME as much as I did. Aria is one of my new favorite characters, and Kimberly Pauley is an author I'll keep on my auto-buy list.
Learn more about Ask Me
SUMMARY
Ask Aria Morse anything, and she must answer with the truth. Yet she rarely understands the cryptic words she's compelled to utter. Blessed-or cursed-with the power of an Oracle who cannot decipher her own predictions, she does her best to avoid anyone and everyone.
But Aria can no longer hide when Jade, one of the few girls at school who ever showed her any kindness, disappears. Any time Aria overhears a question about Jade, she inadvertently reveals something new, a clue or hint as to why Jade vanished. But like stray pieces from different puzzles, her words never present a clear picture.
Then there's Alex, damaged and dangerous, but the first person other than Jade to stand up for her. And Will, who offers a bond that seems impossible for a girl who's always been alone. Both were involved with Jade. Aria may be the only one who can find out what happened, but the closer she gets to solving the crime, the more she becomes a target. Not everyone wants the truth to come out.
---
What do you think about this review?
Comments
No comments posted.

Registered users may leave comments.
Log in or register now!