"Saying No to One King Is Dangerous. Saying No to Another Is Absolute Conviction"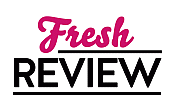 Reviewed by Samantha Randolph
Posted June 18, 2014

Frances Stuart has little money, but she has beauty that can attract kings. When she goes to the French court with her newly wed friend, King Louis XIV is enraptured and asks her to be his mistress. Guided by her morals and her desire to protect her family from scandal, she refuses, and he sends her back to England, charging her to capture King Charles II's eye. While she attempts to win Charles over with kindness instead of seduction, she starts falling for the monarch she can't have. Her loyalty is tested, and Frances must decide how long she can say no.
As a lover of court drama, historical figures, and excellent writing, GIRL ON THE GOLDEN COIN by Marci Jefferson gave me no choice but to absolutely adore it. Usually I read more Tudor focused books, so much of the history around King Charles II was new to me but just as intriguing. Frances is a girl you can't help but want her to succeed. Though she isn't na´ve, she has such an innocent and kind heart, though many of the people around her do not. What I love most about her story is that though she certainly has tragic moments in her life, she seems to always fight for hope.
Alongside Frances are several incredibly complex secondary characters, such as Barbara, Queen Catherine, and Charles. I love how none of them are fully saints or sinners, but each have their own realistic personality mixed with good and bad traits. Though the romance with Charles is passionate and loving, Frances is most concerned with being a loyal friend. The story has a wonderful focus on that friendship as well as many others, which is refreshing and beautiful.
GIRL ON THE GOLDEN COIN is a gorgeous historical novel, perfect for anyone who wants to take a step back in time and learn about a woman whose character shines off the page. Marci Jefferson's book will reside happily on my shelf alongside Philippa Gregory's works. I hope to see many more stories from this incredible author!
SUMMARY
In 1660, the Restoration of Stuart Monarchy in England returns Frances Stuart and her family to favor. Frances discards threadbare gowns and goes to gilded Fontainebleau Palace, where she soon catches the Sun King's eye. But Frances is no ordinary court beauty-she has Stuart secrets to keep and her family to protect.
King Louis XIV turns vengeful when she rejects his offer to become his Official Mistress. He sends her to England with orders to seduce King Charles II and help him form an alliance with England. The Queen Mother likewise orders Frances to become hr son's mistress, in the interest of luring him away from the Protestant mistress he currently keeps.
Armed in pearls and silk, Frances maneuvers the political turbulence of Whitehall Palace, but still can't afford to stir a scandal, determined to keep her family from shame. Her tactic to inspire King Charles to greatness captivates him and the two embark on a tenuous relationship. Frances survives the Great Fire, the Great Plague, and the debauchery of the Restoration Court, yet loses her heart to the very king she must control. A startling discovery will leave her with no other choice but to break his heart, while the fate of England hangs in the balance.
In the tradition of Philippa Gregory, debut author Marci Jefferson brings to life a captivating woman whose beauty, compassion, and intellect impacted a king and a nation, in Girl on the Golden Coin.
---
What do you think about this review?
Comments
No comments posted.

Registered users may leave comments.
Log in or register now!