"This Story of the Horrifying Murder of an Entire Family Will Keep You Awake for Many Nights."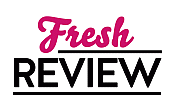 Reviewed by Lynn Cunningham
Posted June 16, 2014

Mystery | Literature and Fiction Literary | Suspense
The Danner family was an odd bunch, to be sure. There were the two elder Danners, the old man and his wife, along with their adult daughter, Barbara, and Barbara's two young children, Marianne and Josef. The patriarch of the family was widely known as a mean man who ruled his family and farm with an iron fist. Barbara's husband is believed to have simply left her in the middle of the night never to return. There are many rumors that surround the Danners but no one really knows them that well as they live on a remote farm in Bavaria called Tannod.
One night, everything that anyone had ever suspected or thought they knew about the life of the Danners becomes more complex when the entire family plus the new maid is murdered with a pickaxe. The horror of the act is bad enough. However, no one seems to be able to figure out who would have done such a thing. Even the two young children were not spared.
Based on a true and unsolved murder of an entire family on a Bavarian farm in 1922, THE MURDER FARM is written by Andrea Maria Schenkel. It was first published in German and later made into a motion picture. She sets her tale in the mid-1950's and uses an interview format to tell the story. Included in these interviews is the actual murderer but don't expect to figure it out too quickly.
THE MURDER FARM is one of the creepiest and most mesmerizing books I've ever read. Obviously, the murder of an entire family in the dead of night carries its own creep factor, but there was something about the way Ms. Schenkel crafted her tale that makes you feel as if you're a bystander at the events. You know that feeling where there is something just too horrible for words but you cannot look away? That's the way THE MURDER FARM affected me.
Writing a murder mystery of this type can be difficult to do without putting in all of the gore that accompanies it, but THE MURDER FARM was less about gore and more about the mystery. Ms. Schenkel has done what all writers strive to do by creating a story you will not be able to put down once you begin reading it. THE MURDER FARM is a page turner of huge proportions. Don't start reading it unless you can finish it in one sitting and be sure to keep the lights on while you read.
SUMMARY
The Times Literary Supplement said of The Murder Farm, "With only a limited number of ways in which violent death can be investigated, crime writers have to use considerable ingenuity to bring anything fresh to the genre. Andrea Maria Schenkel has done it in her first novel."
The first author to achieve a consecutive win of the German Crime Prize, Schenkel has won first place for both The Murder Farm and Ice Cold.
The Murder Farm begins with a shock: a whole family has been murdered with a pickaxe. They were old Danner the farmer, an overbearing patriarch; his put-upon devoutly religious wife; and their daughter Barbara Spangler, whose husband Vincenz left her after fathering her daughter little Marianne. She also had a son, two-year-old Josef, the result of her affair with local farmer Georg Hauer after his wife's death from cancer. Hauer himself claimed paternity. Also murdered was the Danners' maidservant, Marie.
An unconventional detective story, The Murder Farm is an exciting blend of eyewitness account, third-person narrative, pious diatribes, and incomplete case file that will keep readers guessing. When we leave the narrator, not even he knows the truth, and only the reader is able to reach the shattering conclusion.
---
What do you think about this review?
Comments
No comments posted.

Registered users may leave comments.
Log in or register now!