"What happens when you mix time travel, teenagers, and a romance?"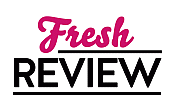 Reviewed by Debbie Wiley
Posted June 10, 2014

Jackson Meyer has gone from being just another teenage boy to becoming an agent for a secretive branch of the CIA called Tempest. His specialty is time travel and Jackson is hiding secrets from everyone. He is determined to do whatever he can to prevent certain events from occurring, even if it means forever losing Holly Flynn, the woman he loves. Unfortunately, there are other factions at work and now Jackson and everyone he cares about may be in jeopardy.
What is the truth about time travel and its consequences? VORTEX is the second book in The Tempest Trilogy. I would suggest reading the first book, Tempest, prior to VORTEX as the relationships are expanding with the various time jumps. Tempest sets the groundwork for the plethora of characters and time periods we visit and VORTEX may be a bit confusing to a reader who doesn't have that foundation.
Julie Cross shows Jackson maturing, even as he struggles with his emotional attachments to others. The timelines and various worlds are becoming quite confusing to him as he has multiple versions of the same individuals, as well as new experiences outside of the original timeline. Julie Cross does a marvelous job at navigating the reader through all of this although we still have more questions than answers at the conclusion.
VORTEX is an intriguing sci-fi young adult that takes on the momentous task of making time travel easily understood. Julie Cross does an excellent job at using various plot devices to make the complex concept both fun and fast paced. There is never a dull moment in VORTEX as the rapid fire action never relents. VORTEX is an engaging second novel in The Tempest Trilogy and one that will have you rushing to find out just what the heck happens next!
Learn more about Vortex
SUMMARY
Despite his heartbreak at losing the love of his life, Holly, nineteen-year-old Jackson throws himself into his role as an agent to Tempest, the shadowy division of the CIA that handles all time-travel-related threats, but Eyewall, an opposing division of the CIA, puts the lives of both Jackson and Holly at risk again.
---
What do you think about this review?
Comments
No comments posted.

Registered users may leave comments.
Log in or register now!