""An emotional story of...and the glory of...love.""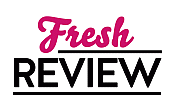 Reviewed by Betty Cox
Posted May 24, 2014

Back in 1884 whenever hired-gun Chance Wilder showed up in town, someone was going to be shot, and probably killed. Chance killed his first man when he was only fourteen, and it started the cowboy down a "long stretch of lonesome". Chance is in Lonesome, Texas sitting with his back to the wall in a saloon when a young boy about seven or eight years old comes running in needing help for his sister. He offers Chance everything he owns for the gunslinger's help. Chance usually gets high monetary figures for his services, but no one has ever offered him all he owns.
Toby Madison runs ahead of Chance to the alley behind the bar where four men have a young woman up against the side of a building; she's bloody and her clothes are torn and it is evident what the men have in store for her. One of the thugs grabs Toby and puts a six-shooter to his temple telling the kid and the gunslinger to step away. Chance is a pretty smooth talker in some situations, and asks the men to please just leave the lady alone before anyone gets hurt. The leader, a man called Wade, informs Chance that Lillian Madison ain't no lady -- she's Jack Ward's whore. Shots are exchanged, Wade is dead, and the other three men run off.
Chance escorts the Madisons home, and then promptly falls off his horse. Evidently Wade got a pretty good shot off before he died, and now it's not looking too good for Chance. As much as Lillian appreciates what the man has done for her and Toby, she doesn't approve of killing as a career, and wants Chance gone as soon as he can ride out.
Lorraine Heath has long been one of this reviewer's auto-buy authors and each book she writes is pure gold. THE GUNSLINGER is a truly excellent novella that appeared in a 1999 anthology as part of the trilogy TO TAME A TEXAN, and was titled Lone Stretch of Lonesome. I still recall reading this short story back then, as the characters were, and still are, so vibrant, sympathetic, and good. THE GUNSLINGER is poignant, beautifully plotted and is elegantly narrated by the awesome voice of Lorraine Heath.
SUMMARY
A version of this work originally appeared in the print anthology To Tame a Texan, under the title "Long Stretch of Lonesome."
A hired gun falls for the one woman who's completely wrong for him in this Western romance from New York Times and USA Today bestselling author Lorraine Heath.
Chance Wilder never wanted to be a hero. A road-weary gunslinger with a ruthless reputation, he focuses only on his next target-and his next payday. That is, until a young boy offers Chance everything he owns-a piece of string, a harmonica, and a bent penny-if he'll save his sister from a couple of thugs. Chance agrees, only to discover that the beautiful, fierce young woman in need of rescue is actually the very person he's been hunting: his next mark.
But after he saves her, Lillian Madison awakens in him long- buried dreams and possibilities. Facing the demons of his past, Chance is forced to question his next move. Dare he risk everything by following his heart … and trust that the road to redemption begins with Lillian?
---
What do you think about this review?
Comments
No comments posted.

Registered users may leave comments.
Log in or register now!