"Vampire plus wolf shifter adds up to a sexy fabulous story"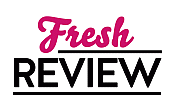 Reviewed by Miranda Owen
Posted May 23, 2014

Erotica Paranormal | Novella / Short Story
SAVING HIS MATE is a novella and the fourth installment in Savannah Stuart's Crescent Moon series. I love this Crescent Moon series and SAVING HIS MATE is a great example of why. Every time a new book in this series comes out, I know I'm in for a treat. Even though SAVING HIS MATE is only a novella, the overall story and the romance between Margery and Rex never felt rushed.
Margery and Rex find a connection and an intense attraction, despite coming from different worlds. She is a wolf shifter and "mother figure" to her pack, while he is a vampire and a bounty hunter. Rex really makes this story for me. Due to some painful memories from her past involving vampires, Margery is determined to never get involved with one -- either romantically or in any other respect.
In the face of her dismissal, rather than embark on an aggressive and obnoxious campaign to win her over, Rex woos her in ways like helping work her busy bakery. He employs very heady and seductive means of persuasion, which Margery is utterly charmed by. I also like his sensitivity to Margery's past traumatic experience with other vampires. It's his sensitivity and the way he treats her with such respect that make Margery thaw toward him. The chemistry between Rex and Margery is fierce and it makes for some electric and very sensual scenes.
The elements of danger and a lot of the action in SAVING HIS MATE come from Rex hunting rogue vampires. I think this adds a nice counterpoint to the sexiness and romance. The action never overbalances the romance. The good story- telling and great characters add depth and make for a richer story.
SAVING HIS MATE is exciting, sexy, fun, and everything that makes a paranormal romance so delicious! I look forward to seeing if more vampires make appearances in Savannah Stuart's world of shifters. The possibilities are intriguing. I can't wait to read the next book in this series!
SUMMARY
From the moment vampire bounty-hunter Rex Serano meets sexy shifter Margery, heís smitten. When the alpha of the Kincaid pack asks him to join with them, heís stunned by the offer, but the real draw is the beautiful, caring female who seems to want nothing to do with him.
Margery is the driving maternal force for her pack and she has one rule: she doesnít date vampires. Years ago she was nearly killed by rogue vamps and she has no interest in getting involved with one now. No matter how sexy a certain, persistent bounty hunter might be.
When one of Rexís hunts gets messy, Margery gets caught in the crossfire and heíll do whatever it takes to protect her. They might be different species but the mating call is undeniable and too strong to ignore. Now they must find a way to reach common ground and trust their instincts if theyíre going to fight for a future together.
Crescent Moon Series, #4
Length: novella
Author note: all novellas in the series can easily be read as individual titles.
Novellas in the series:
Taming the Alpha (#1)
Claiming His Mate (#2)
Tempting His Mate (#3)
Saving His Mate (#4)

---
What do you think about this review?
Comments
No comments posted.

Registered users may leave comments.
Log in or register now!