"An Oracle, a modern day high school, and a murder...."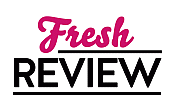 Reviewed by Debbie Wiley
Posted May 20, 2014

Aria Morse has to answer any question she hears... and only with the truth. It's the curse (or gift, according to her grandmother) of being an Oracle. Unfortunately, it also makes her a social pariah in high school where all she does is mumble or answer questions in an odd, lilting babble of words that only make sense after the fact. Aria hopes she'll outgrow her curse, as her grandmother did, but it's causing her even more issues now that a girl at her school is dead. Suddenly, Aria finds herself at the center of attention from two boys, Will and Alex. One may be a murderer... but which one?
What an intriguing tale! ASK ME offers readers a modern day perspective of what it would be like to live as an Oracle. Instead of knowing all the answers the teachers ask, Aria is forced to respond to every bit of nonsense she hears asked in high school. Kimberly Pauley ensures that Aria has enough spunk that ASK ME doesn't deteriorate into one of those cringe-worthy books where every page is agony heaped upon the character. Instead, we begin to see Aria blossom, as she explores her heritage and the scope of her abilities.
ASK ME is a fast paced young adult tale that takes readers into the viewpoint of an Oracle. The identity of the murderer is probably more of a mystery to Aria than to the reader but the way that Kimberly Pauley unveils the murders is quite clever. ASK ME is one of those books that hooks you quickly and the pages fly by as it's hard to put down. I look forward to reading more by Kimberly Pauley in the future!
Learn more about Ask Me
SUMMARY
Ask Aria Morse anything, and she must answer with the truth. Yet she rarely understands the cryptic words she's compelled to utter. Blessed-or cursed-with the power of an Oracle who cannot decipher her own predictions, she does her best to avoid anyone and everyone.
But Aria can no longer hide when Jade, one of the few girls at school who ever showed her any kindness, disappears. Any time Aria overhears a question about Jade, she inadvertently reveals something new, a clue or hint as to why Jade vanished. But like stray pieces from different puzzles, her words never present a clear picture.
Then there's Alex, damaged and dangerous, but the first person other than Jade to stand up for her. And Will, who offers a bond that seems impossible for a girl who's always been alone. Both were involved with Jade. Aria may be the only one who can find out what happened, but the closer she gets to solving the crime, the more she becomes a target. Not everyone wants the truth to come out.
---
What do you think about this review?
Comments
No comments posted.

Registered users may leave comments.
Log in or register now!