"The only girl who can banish the plague doesn't want to seek out its source"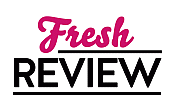 Reviewed by Clare O'Beara
Posted May 4, 2014

According to the ancient Greeks the Dryad was a tree spirit in the shape of a lovely woman. DRYAD BORN is the second book in a medieval fantasy series called Whispers from Mirrowen.
Phae is an orphan adopted by a winemaking family in a country called Stonehollow. She has a magic skill to make people forget her - which she tries not to use, because she gets no supper. Now aged sixteen, she hears rumours of war and plague from a friend, Trasen, who is enlisting as a caravan guard. A stranger has also arrived at the farmstead. He says he wants to protect Phae from searchers by taking her away to Sylvandom. She has another gift, fire- raising, which goes along with her red hair, but would never use it on anyone... so far. Who knew of this?
Intermittent plagues arise in this world and they are believed to come out of the Scourgelands. Only someone with Dryad blood can learn the secrets of these lands and Phae is one such person. Uniquely she combines the fire gift with Dryad blood. Now she is old enough to be useful, city rulers want to turn her into a tool - at whatever risk to the girl. A desperate quest begins which is studded with fights, magic curses, poisons and attack by a large black bear. Trasen, with less expertise than he realised, is no match for those hunting Phae, but desperately he tries to protect her and when they get separated he follows her as best he can. It's easy to like these young characters as they grow and learn, taking us along while they explore.
A man called Tyrus gives Phae no chance to refuse as he tells her that they must enter the Scourgelands to find the source of the plagues and try to put a stop to them. Her fire gift may help to protect her from whatever lurks there unseen, but using it too much would be harmful to the girl. So, there is no easy answer.
The first book in this series is called Fireblood and author Jeff Wheeler promises to conclude matters in the third, so we are left without a fixed ending at the conclusion of DRYAD BORN. I found this a lively story with likeable characters and interesting concepts, which was not too hard to follow although I had not read the previous book. Fantasy lovers should probably start with the first story and follow the action in the correct order.
SUMMARY
The struggle to save the plague-ridden kingdoms continues in this captivating second novel in the Whispers from Mirrowen series.
The orphan Phae has kept her innate ability secret since she was young. Not only does she possess the dangerous fireblood, but she can also steal the memories of anyone who looks into her eyes.
Phae has no idea that her combination of powers is extraordinary. She is the unwitting key to discovering the secret origin of the plagues…and she is also now a target. The ruthless Arch-Rike of Kenatos has sent his most menacing servant—the Quiet Kishion—to destroy her.
As Phae struggles to wield her powers and escape her pursuers, a team of allies has already been dispatched on a quest to end the plagues. Some face the horrors in the Arch-Rike's secret lair, while others search for the fabled lost Shatalin temple.
The determined allies must square off against the Arch-Rike, who is ever steadfast in his aim to kill Phae…and let the plagues rage on.
---
What do you think about this review?
Comments
No comments posted.

Registered users may leave comments.
Log in or register now!