"The 1893 Chicago World's Fair brings love to a female doctor and a Texas Ranger."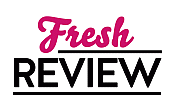 Reviewed by Kay Quintin
Posted May 3, 2014

Women's Fiction | Women's Fiction Historical
The Chicago World's Fair in 1893 is opening with many women attending the International Convention of Woman's Progress. A guest speaker is Dr. Billy Jack Tate, who is being detained from entering as the hall is full and none of the guards believe her to be a doctor and guest speaker. Intent on giving her speech, Billy tries to shimmy through a cellar window and is caught by a Texas Ranger, Hunter Scott, who is temporarily assigned there. Seeing only her backside and enticing pantalets-trousers, she finally convinces him to allow her entry.
Having little luck gaining patients with her shingle hung, Billy is thrilled when the President of the Board of Lady Managers offers her a position as physician at the Woman's Building for the duration of the fair. With funds depleting quickly, this is a prayer answered. Things progress normally until a guard is brought in with severe stomach cramping and is none other than Ranger Scott. This is the beginning of their friendship which escalates when he brings a newborn infant to her ,which he found deserted at the fair. Taking the infant to Hull House, operated by women to help with the devastated West Chicago side in caring for infants and helping destitute families, was just the beginning of their involvement. Hunter and Billy were appalled at the horrendous conditions of the West side and the jails into which young children were also thrown, and worked hard to build the first playground to keep children off the streets and out of the saloons. Falling deeply in love, the biggest obstacle to overcome is Hunter insisting she be a stay at home mother while Billy insists he will be a stay at home father instead. Tragedy strikes a 9 year old boy they have befriended where life in prison is imminent and which changes everything.
This being the origin of the Playground Association of America, an abundance of information was given through this story, using actual places and some of the people of that time and place. The conditions of the West side of Chicago were deplorable and incomprehensible to me as a reader. I was devastated at the look of conditions and treatment of children during that era. Even though of hard times, the history was something I will never forget, as it was related so graphically through the words and pictures throughout. This is a truly remarkable author that can provide so heart wrenching a story with so much history and keep the reader engrossed, page after page.
SUMMARY
From the bestselling author of It Happened at the Fair comes a historical love story about a lady doctor and a Texas Ranger who meet at the 1893 Chicago World's Fair.
Saddled with a man's name, the captivating Billy Jack Tate makes no apologies for taking on a man's profession. As a doctor at the 1893 Chicago World's Fair, she is one step closer to having her very own medical practice—until Hunter Scott asks her to give it all up to become his wife.
Hunter is one of the elite. A Texas Ranger and World's Fair guard specifically chosen for his height, physique, character, and skill. Hailed as the toughest man west of any place east, he has no patience for big cities and women who think they belong anywhere but home…
Despite their difference of opinion on the role of women, Hunter and Billy find a growing attraction between them— until Hunter discovers an abandoned baby in the corner of a White City exhibit. He and Billy team up to make sure this foundling isn't left in the slums of Chicago with only the flea-riddled, garbage-infested streets for a playground. As they fight for the underprivileged children in the Nineteenth Ward, an entire Playground Movement is birthed. But when the Fair comes to an end, one of them will have to give up their dream.
Will Billy exchange her doctor's shingle for the domesticated role of a southern wife, or will Hunter abandon the wide open spaces of home for a life in the "gray city," a woman who insists on being the wage earner, and a group of ragamuffins who need more than a playground for breathing space?
---
What do you think about this review?
Comments
No comments posted.

Registered users may leave comments.
Log in or register now!