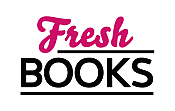 Great new reads in September
"Private Detective Alexis Smith continues to make discreet inquiries both here and abroad."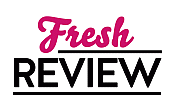 Reviewed by Tanzey Cutter
Posted May 1, 2014

After solving her previous case in England and barely surviving, Alexis (Lexie) Smith has returned to Sacramento and her detective agency, Discreet Inquiries. Lexie is an honest, straightforward young woman, possessing nerves of steel and a sincere desire to help anyone who needs it.
While Lexie was gone, her room at Mrs. Snidely's Establishment for Young Ladies was rented out to someone else and her possessions put in storage. When she goes to retrieve her items, Mrs. Snidely tells Lexie about the new tenant, who claims to be a Russian ballerina and a defector from the Bolshoi Ballet. After meeting the ballerina and her brother, Lexie is not convinced of their story. Determined to protect Mrs. Snidely, Lexie investigates the two shady characters and soon finds herself in danger. But Lexie is an intelligent detective and is able to bring about a positive conclusion to the case.
When Lexie's close friend, Inspector Harry Hawkins of Scotland Yard, contacts her for help concerning a strange case he's working on, she's intrigued enough to journey to London to assist him. Again, she's dealing with Russians. An exiled count claiming to be the nephew of the late Tzar Nicholas II has taken up residence in Oxfordshire with his young American bride, who seems not to be adjusting well to life as a Russian countess. She's been causing problems for Scotland Yard, and Harry thinks Lexie is the perfect person to figure out what the Russians are up to on the secluded estate. Lexie becomes entailed completely in the young bride's dilemma and is determined to help her. The deeper Lexie investigates the count and countess, the more she knows things are not right. Then a murder takes place, and Lexie finds herself again in peril. Will she be able to survive this case or not?
Set in the 1940s following WWII, RUSSIAN ROULETTE is an engaging addition to this historical cozy mystery series by E. E. Smith. The plot moves quickly in a short, fast read. Smart and levelheaded Lexie is a likable, yet formidable, young woman, who's a better detective than most men she deals with in the time period.
SUMMARY
Back in Sacramento again, where the sign on the door of her detective agency reads ALEXIS J. SMITH – Discreet Inquiries, Lexie finds that her old room at Mrs. Snidely's Establishment for Young Ladies (a fancy name for a boardinghouse_ has been let to someone else while she was away on a case in England. The new tenant is supposedly a ballerina, and a defector from the Russian Bolshoi, seeking political asylum in this country. But is she? Lexie doubts the story and begins to investigate, determined to get at the truth while ignoring the danger to herself.
With the case successfully concluded, she is free to accept another assignment from her friend Inspector Harry Hawkins at Scotland Yard. The case sounds bizarre from the beginning, but gets more so with each turn of events. It seems that a Russian count, a nephew of the late Tzar Nicholas II, is living in exile in Oxfordshire, with his young American bride. In Harry's opinion, the countess is more than a little mad, demanding that Scotland Yard recover her dog, a Russian wolfhound, which she claims has been stolen by – of all people – Humphrey Bogart! It will take all of Lexie's skill and unflinching determination to connect the dots, right up to the deadly conclusion.
---
What do you think about this review?
Comments
No comments posted.

Registered users may leave comments.
Log in or register now!