"A Cozy Fiberlicious Mystery For Crafters and Non-Crafters Alike"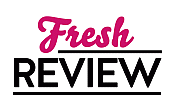 Reviewed by Diana Troldahl
Posted April 6, 2014

Mystery Hobbies | Mystery Cozy
Knitted graffiti, a talented young artist and a few mysteriously arrogant professors liven up the cozy lives of the Black Sheep Knitters in this sixth installment of the Black Sheep Knitting Mystery series.
Maggie's young assistant, Phoebe, turns to her as a friend when Phoebe becomes embroiled in a murder investigation. She looks to Maggie to help prove her innocence and with the eager assistance of the other members of their knitting group it is not long before they find a few threads to pull that may help clarify things for the local and federal investigations.
Despite having read only a few of the earlier books in this series, I had no trouble at all sinking into A DARK AND STORMY KNIT. Anne Canadeo has a light hand with back story, providing just enough character and event information to keep a reader comfortable in the current book while keeping focus on the immediate mystery.
As a knitter I enjoyed the sprinkling of terms with which I am so familiar, but looking at the book objectively, I think any non-crafter would find it a welcoming and engrossing read. The core mystery is well-plotted and the knitting talk is mostly incidental, with a few exceptions which are clearly explained. I, of course, liked the information on where to find some of the knitting patterns mentioned but others more interested in recipes will find those included in the back of the book intriguing as well.
I found reading A DARK AND STORMY KNIT a wonderful use of my time, and believe any cozy mystery reader would enjoy it as well. Maggie and the other members of the club provide a rich community from which to draw stories, and I am hopeful there will be at least six more books in the series to come.
SUMMARY
In the sixth novel in the series that is "sure to hook cozy fans" (Publishers Weekly) the Black Sheep Knitters must work to solve the mystery of the disappearance of their friend—and figure out who is trying to kill her before it's too late.
The Black Sheep Knitters are initially amused by the antics of the Knit Kats—a local graffiti group who apply their stitching skills to public protest—like covering the new parking meters along Main Street with knitted hoods that have silly cat faces.
This playful act of civil disobedience causes a stir in quiet Plum Harbor. But it's not the first time the Knit Kats have made local news. The group proudly claims responsibility on their website, which features photos of its members—identities concealed by elaborate disguises and mysterious pseudonyms. The Knit Kats mean no harm, they claim, but are dedicated to brightening the landscape and raising awareness.
Which no one can dispute…until a dead body turns up, covered in stitches that bear the distinct paw print of Knit Kat mischief. Detectives investigating the crime soon discover that Maggie Messina's assistant, Phoebe, has been auditioning for a spot in the Knit Kat group. When Phoebe is implicated, the Black Sheep try to untangle the clues, determined to clear her name. Are the mysterious Knit Kats capable of deadly mischief? Or, is this the work of some copycat knitter trying to hook the group with a murder rap? With clever detection skills and their own, irrepressible curiosity, Maggie and the knitting crew soon find a tell-tale thread that leads to the guilty party—and the truth about the Knit Kats.
---
What do you think about this review?
Comments
No comments posted.

Registered users may leave comments.
Log in or register now!