"Suspense, romance and friendship in this Virginia tale"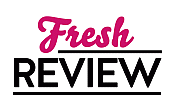 Reviewed by Clare O'Beara
Posted March 29, 2014

Moving to quiet Adam's Grove in Virginia helped Brooke Justice to avoid her irksome almost-ex-husband while the divorce was finalised. In suspense tale MINT JULEPS AND JUSTICE she's not looking for a man, but that doesn't stop her appreciating Mike, a guy recently out of the Marines. Her good friend Jenny is opening a health food and smoothies bar, so Brooke lends her support. Then creepy things start happening around her new home, and one evening she finds her elderly dog treading water in the hot tub. Has her husband Keith found her and gone around the bend?
Brooke has a job with the nebulous title of county extension agent. This involves her driving around farms, taking soil samples and advising on stock and crop rotation. Some terms are not explained - why do market lambs and goats invite nominations? Coming at the start of the story this can slow the reader.
Keith is soon revealed as a sociopath; initially charming, smooth and controlling, not afraid to wreck someone's life when he can't get his own way. Brooke knows she is well rid of him. Mike is easing his way back into civilian life, caretaking a farm while he sets up a private investigation agency and trains a German Shepherd pup. Mike's father tries to set him up with dates but he's not interested until he meets Brooke. He was widowed eight years ago, and his heart has stood still. Maybe it's time to move on along with all his other changes. There's an ex-con in town, just to throw in some added tension, and this one has revenge on his mind.
I found a lot to interest me. Computer software helps the modern PI track down the details of Keith's life but Brooke's calendar being stored on her phone works to her detriment. Brooke lives by lucky signs, like a cardinal or a shooting star. Jenny is a really engaging friend, who warns Brooke not to do anything she can't undo and then comes with her to confront the ex. I loved the county fair and local foods, such as blackberry cobbler with home-made ice-cream. Mint juleps, made with spearmint, go with Kentucky Derby parties, like the one near the end of the tale which is a precursor to some nerve-wracking action. Author Nancy Naigle warns that mint juleps are not for sissies, and I believe that the excellent MINT JULEPS AND JUSTICE suits strong women who want to change their lives for the better.
SUMMARY
Welcome to Adams Grove…where wrongs are righted with just desserts.
Luck abandoned Brooke Justice during her nasty divorce. Desperate to escape her malicious ex-husband, she relocated to the small town of Adams Grove, Virginia. When someone breaks into her new house, she suspects her ex bears the blame for the crime. With no evidence and little help from the police, she asks a private investigator to take her case —a private investigator whose sexy broad shoulders and stunning blue eyes make her question her decision to swear off relationships forever.
Mike Hartman fled Adams Grove when a devastating loss left his heart in pieces. After years overseas in the military, he's finally returned home, determined to start anew as a private investigator. Then Brooke walks into his office, awakening something he hasn't felt in years. Can they both move on…into each other's arms? Or will the pain of the past—and the dangerous threat lurking in the present— destroy their new beginning?
---
What do you think about this review?
Comments
No comments posted.

Registered users may leave comments.
Log in or register now!