"Brilliant and Creative New Thriller"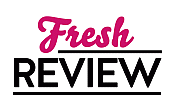 Reviewed by Debbie Wiley
Posted March 21, 2014

Garrett Reilly is brash, arrogant, and somewhat of a jerk- but he has exactly the sort of mind that the US military needs right now. Garrett is brilliant at seeing patterns within the numbers and he notices something is awry with the recent selloff of US Treasury bonds. Is the US about to be at war with the Chinese? And will Garrett choose to help the military despite his deep-seated animosity towards it?
THE ASCENDANT is the first book in a series that offers the reader a new type of thriller along with a new style of war. It's a little different from traditional thrillers as the action is more intellectual than physical while the battlefield is the economy. Drew Chapman does a spectacular job at making the stock market and bond trading sound fascinating rather than deadly dull. In fact, THE ASCENDANT is surprisingly intense, and I stayed on the edge of my seat, waiting to see just how it would all unfold.
Garrett Reilly is the unlikeliest of heroes. He both excels and thrives on agitating and irritating other people, particularly those in charge. He's exactly the opposite of what you would expect from the military-and even the military officials who know they need him aren't sure they want him. However, Garrett is loyal to a fault. Oddly enough, his petulance and cantankerous behavior start to grow on the reader as the story unfolds. I found myself cheering for Garrett as the bigger picture of what is going on emerged.
THE ASCENDANT is a creative and fresh approach to the thriller genre. I like how Drew Chapman incorporates events straight from the headlines and provides an underlying conspiracy theory that is so plausible that I had to keep reminding myself it is fiction. I couldn't turn the pages fast enough in THE ASCENDANT as it is utterly brilliant!
SUMMARY
Hidden deep within the figures tracking the ups and downs of the stock market lies a terrifying truth: America is under attack. Our government . . . our economy . . . our very way of life are in the crosshairs of a ruthless enemy . . . and no one knows. Except Garrett Reilly. He has a knack for numbers. He sees patterns no one else can. His gift has made him a rising star on Wall Street. But when he notices that two hundred billion dollars' worth of U.S. Treasury bonds are being sold off at a terrifying rate, his gift makes him the most wanted man alive.

The U.S. military wants him for his extraordinary abilities. They need someone to lead a crack squad of rogue soldiers to act as the last line of defense in a war that could mean the end of everything America holds dear. And everyone else? They just want him dead.

In this explosive debut novel, ranging from the offices of Wall Street to the casinos of Vegas to the back roads of the Chinese countryside, Drew Chapman introduces readers to a new kind of action hero: one uniquely skilled to fight a new kind of war.
---
What do you think about this review?
Comments
No comments posted.

Registered users may leave comments.
Log in or register now!