"Bringing a horse back to health can help this family"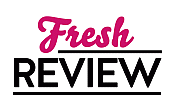 Reviewed by Clare O'Beara
Posted March 2, 2014

Young Adult Sports | Young Adult
A cantankerous elderly lady is failing to care for her two fine Appaloosa horses. She may be going senile. So Ali and Cara think, anyhow. They sneak into the barn one night and find the horses are thirsty and starved. Reporting the matter to Nevada animal control, the girls hope not to get into trouble.
WIND DANCER is one of the Appaloosas. Ali McCormick doesn't want a horse after losing her beloved pony. Her older brother Danny came back from Iraq without a foot and is refusing to adapt and get on with life. Their parents are kind and concerned, but busy. Ali researches on the Internet and finds that Danny probably has PTSD, a distressing disorder from his combat experience which makes him so moody and grumpy. When Ali's parents and the Animal Control veterinarian park the cleaned-up Appaloosas in Ali's corral, as a temporary home, the girl is told she'll need to restore them to health very carefully. A special feeding programme is needed and with lower immunity, they might get ill. She doesn't know if she can handle the task. She's only thirteen, and this seems like a lot of responsibility. The black one can't even eat his alfalfa hay.
Naming the white mare Misty and the black gelding Wind Dancer cheers up Ali and her friend Cara, and they start the painstaking work of refeeding the starved gentle horses. Danny even gets on the act, not that he'll admit it. But nobody told Danny about the careful programme to follow, and he doesn't know that too much food can make the horses sick. He's only trying to help, but Ali realises that the family has to communicate better if the horses - and Danny - are to be restored.
I really liked this book, which is different from the usual horse-riding adventure tale. The two neglected Appys are very well portrayed and the reader wants to start feeding them herself. Ali is a convincing heroine, reluctant to get into trouble with her parents but determined to do what is right, even if she doesn't want another horse. Horse-crazy young adults will love this book and all they can learn from it, while difficult family relationship issues are carefully addressed. The author Chris Platt was one of the first female jockeys in Oregon and she has written several other YA horse books besides WIND DANCER.
SUMMARY
Ali's parents force her to help care for an Appaloosa suffering from severe neglect and malnutrition. At first she's reluctant, having already lost her beloved pony in a traumatic accident, but working with Wind Dancer does distract her from life at home, where everyone is walking on eggshells trying to deal with her brother, recently returned from Iraq with a missing leg and PTSD.
---
What do you think about this review?
Comments
No comments posted.

Registered users may leave comments.
Log in or register now!